1994-1995 Antioch High School Boys' Volleyball Team
Team Sport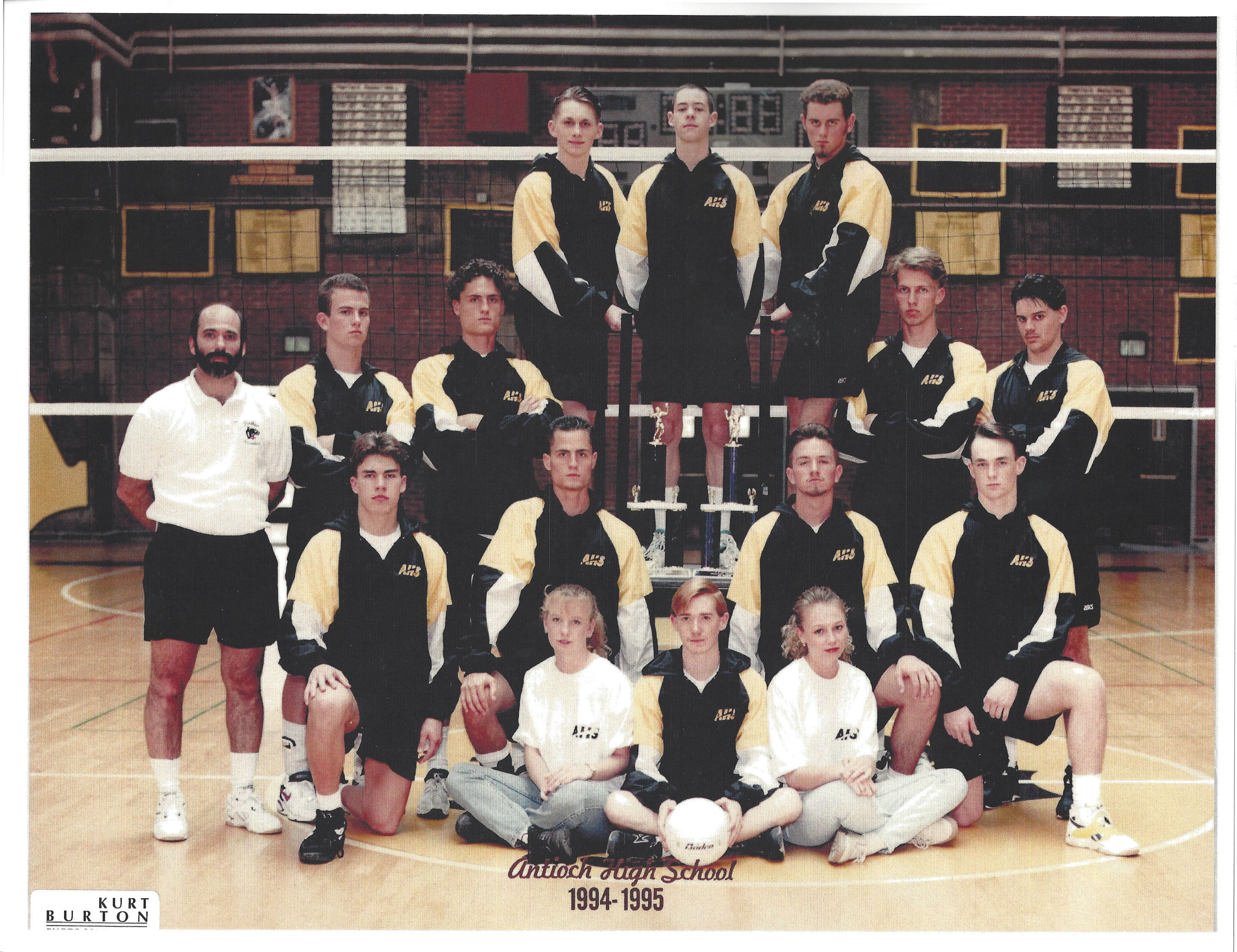 After going to the semi-finals of the North Coast Section Playoffs in 1994, nothing was going to stop Coach Lou Panzella's 1995 team from being the best of the North Coast. Led by arguably the best player in the section, Larry Lentz II (Antioch Sports Legends HOF 2016), Antioch went the distance, capturing its first North Coast Section Championship. To win this, they had to beat previously undefeated College Park in a hotly contested match. Winning the championship the Panthers finished with a 26-2 record. One of its losses was to their defeated foe, College Park.
Led by Larry Lentz II, the Bay Valley Athletic League's MVP, Antioch ran away from previous champion De La Salle and the rest of the BVAL to a perfect 10-0 record. First Team BVAL honors went to Larry Lentz II (3rd straight year), Lawrence Lentz III, Matt Dunn, and Jon Tiernan. Joe Peck was selected to the Second Team. Larry Lentz II was selected MVP of the entire North Coast Section.
Antioch won three tournaments: College Park Invitational, Betty Suttich Invitational, and the Acalanes Invitational. After league and invitational tournament play, Antioch was seeded second in the NCS Playoffs. They opened the playoffs against Head Royce (17-4) winning in straight sets (15-10, 15-13, 15-7). The Panthers advanced to the semi-finals versus Acalanes (19-5), winning (15-6, 10-15, 15-9, 15-6). That propelled AHS into the section finals where their nemesis and top seeded College Park waited. The Panthers defeated the previously undefeated Falcons (15-12, 5-15, 15-8, 15-12) to claim its first North Coast Section Championship.
Team Awards went to Larry Lentz II, MVP; Lawrence Lentz III, Most Outstanding Offensive Player; Matt Dunn, Most Outstanding Defensive Player; Joe Peck, Most Improved; and Jon Tiernan, Coaches Award.