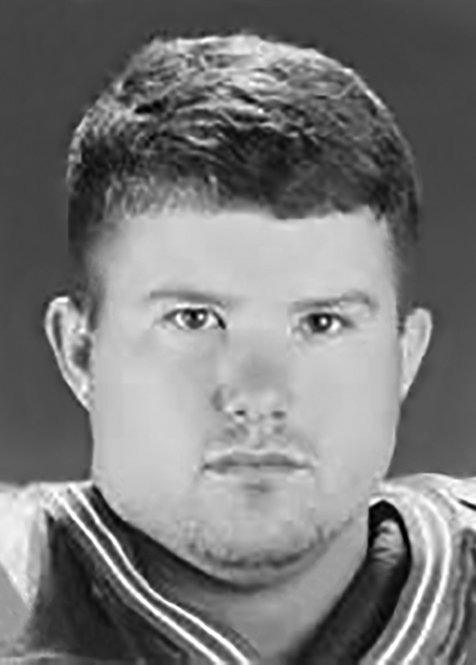 Football
Antioch High School 1991
The name Beede is synonymous with the city of Antioch. There is Beede Auditorium, Beede Park, Beede Way and Beede Lumber Yard. It's hard to imagine a family history with a stronger bond to Antioch.
That's a large legacy to live up to, but 6-foot-4, 296-pound Frank McNulty Beede III was up for the challenge.
The mammoth guard and center played five years with the National Football League, Seattle Seahawks and six with the Arena Football League, San Jose Sabercats. He played 48 games with the Seahawks, starting eight, before helping the Sabercats to Arena League titles in 2002, 2004 and 2007.
The 1991 Antioch High School graduate was a three-sport standout, earning the Bay Valley Athletic League heavyweight wrestling championship as a senior. He also lettered in track and field.
Football, of course, is where he excelled, earning first team All-BVAL honors and second-team All-East Bay recognition by the Oakland Tribune. He was selected to the Contra Costa-Alameda All-Star football team, and then earned a scholarship to Cal where he played three seasons.
Beede started in the 1993 Alamo Bowl and earned All-Pac 10 Conference honorable mention honors in 1994.
He transferred to Oklahoma Panhandle State and earned second team NAIA All-American honors in 1995 and was honored by being appointed by the newspaper, The Daily Oklahoman as State college "All Century Team" in 1999. In January of this year Frank was nominated to the 2015 class to be inducted into OPS Hall of Fame. All proving OPS head coach Rick Hassl's quote "He was the most dominating linemen in the conference."
Though not drafted, he signed with the Seahawks in 1996 and became the first free agent in franchise history to earn a starting position.
His finest award might have come after he retired from professional football.
He coached and taught at both Antioch and Oakley-Freedom and in 2010, the NFL honored him with its "Teacher of the Year" award during a surprise assembly at Freedom. It caught him completely off guard, much like his professional football career did. "I was in the Young Teachers Association when I was in high school and I always knew I wanted to go into education," he said at the time of the award.
He thanked a pair of Park Middle School teachers, Loraine Clayton and Jim Lunsford, for steering him to education. Beede deflected attention about his athletic achievements and, in fact, noted that he wasn't terribly gifted.
He often told his players: "It is not about the skill, but it's about the will," he said. "I really didn't expect to have a NFL career. I wasn't even thinking about it, then I was fortunate enough to make it."