Welcome to the Antioch Sports Legends Apparel Shop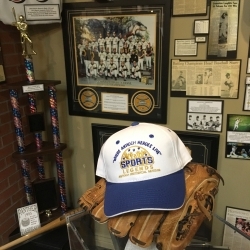 Pick up the new Antioch Sports Legends baseball cap. This stylish, high quality cap has a pre-curved bill with the Sport Legends logo embroidered in gold and royal blue across the front, also with AntiochSportsLegends.com written in royal blue on the back. The bill is royal blue and a white edge. Comes with an adjustable strap for a comfortable fit. $20.00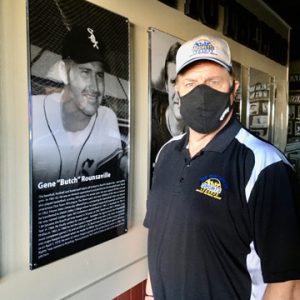 Antioch Sports Legends Co-Founder Eddie Beaudin is proudly wearing the 2021 HOF Polo shirt in black with white shoulder trim, and the latest Hall of Fame baseball cap in grey and royal blue bill $20.00.
The 2021 Polos are available in Kelly Green, Navy, Royal Blue and Black. Sizes M-L-XL $40.00, Sizes 2XL and 3XL $44.00
Note
Until our online ASL Shop/PayPal account is set up, please call 925-238-0565 to place an order with ASL Program Coordinator Louie Rocha. We will check on the shipping charges and cost of your Antioch Sports Legends merchandise and process your order on PayPal or we will accept a check to be sent payable to, Antioch Sports Legends, P.O. Box 1033, Antioch, CA 94509. Thank you for your patience.