1999 Antioch High School Girls Cross-Country Team
Team Sport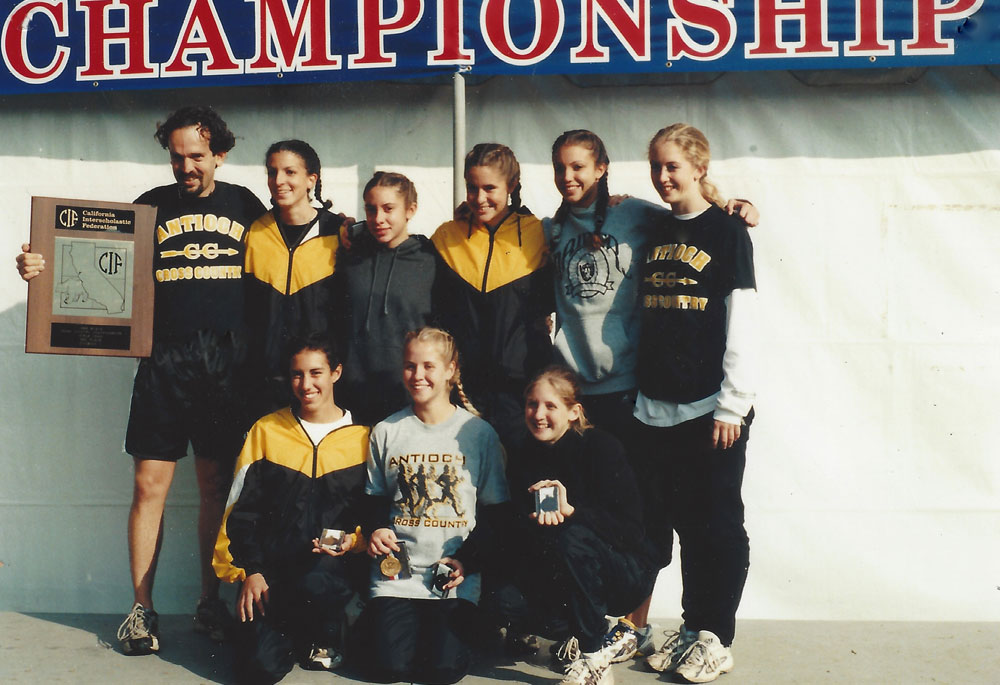 The 1999 Antioch High School Girls Cross Country Team was one for the ages. Coached by Sports Legends Hall of Fame nominee Mike Amorosa this group of talented young women set performance standards that have never been equaled. The Team consisted of 2018 Inductee Janie Nolan, this year's Individual Female Inductee, Christine Perez along with Stefanie Nunez, Angela Flood, Katie Wallace, Jennifer Townsend and Laura Simoncini.
The 1999 Team was the first cross country team to qualify for the State Cross Country Championships and on November 27, 1999 their 3rd place Division II performance made them the highest placing girls' team ever in a State Championship event in any sport in Antioch High School history, a mark that stands to this day. In fact they are the 3rd highest placing team in any sport, male or female, a mark only bettered by the 1987-88 State Champion wrestling team and the #2 ranked 1994-95 baseball team both Sports Legends Team Inductees. They are only the second girls' team to be inducted into the Sports Legends Hall of Fame following 2011 inductee the 1983-84 softball team.
The State Meet performance was the culmination of a remarkable year of achievements. The team was a perfect 9-0 in League meets beating powerhouses Clayton Valley and Carondelet along the way. In addition they beat Carondelet by 10 points in the league meet to run away with the BVAL Title. They were the North Coast Section Champions beating runner-up San Ramon by 31 points. In winning the Section title they became the 1st team other than softball to win a Girls North Coast Section Title for Antioch High School. In addition to their league and NCS titles they won 6 of the elite Cross Country Invitationals they entered and finished 3rd in the prestigious Stanford Invitational. Four of their top 6 runners (Nolan, Perez, Nunez and Flood) were 1st Team All-BVAL recipients with (Wallace and Simoncini) being named to the 2nd Team.