AHS 1991-92 Girls Softball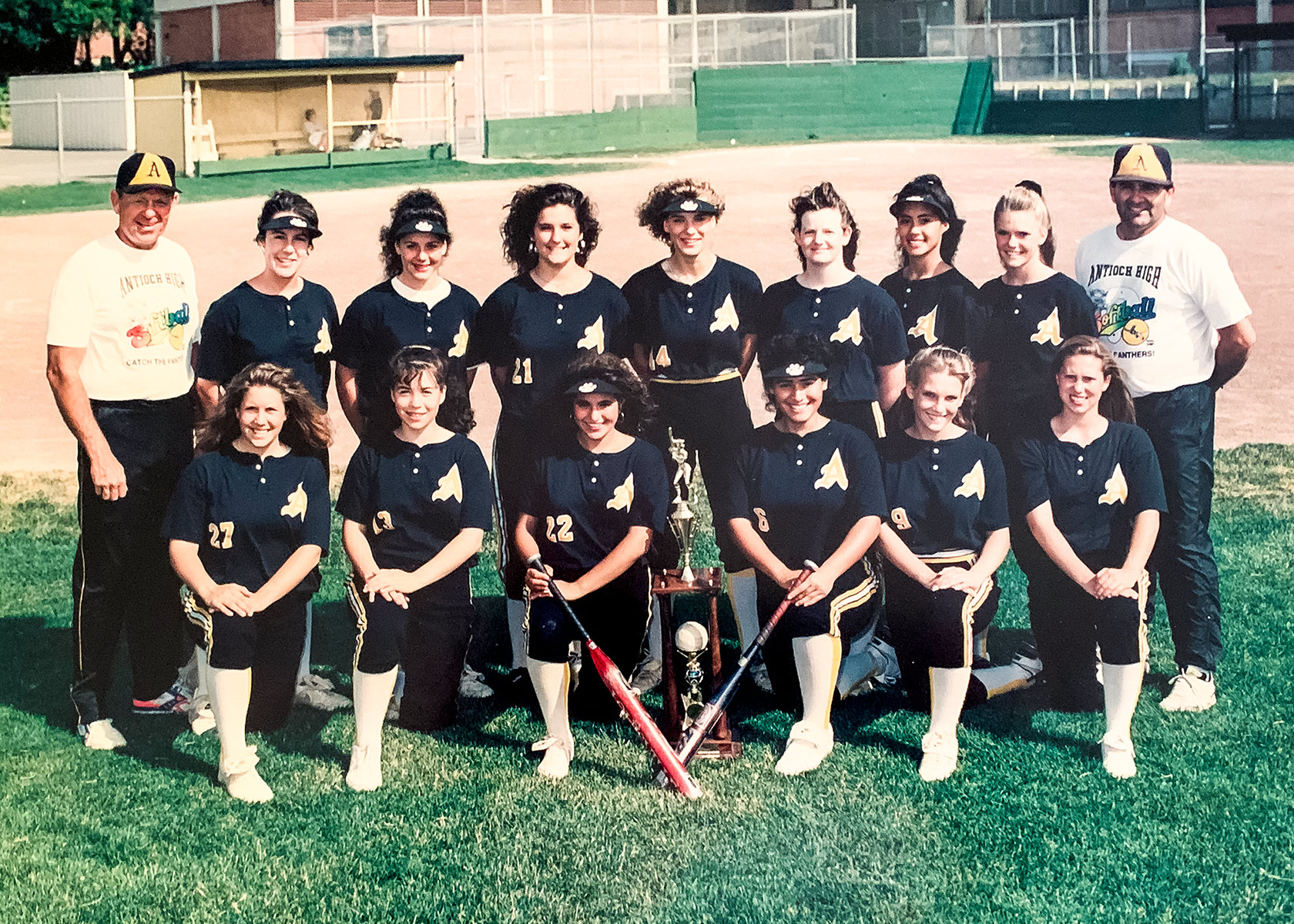 During its time in Panther Country, the 1992 Softball team garnered titles and awards, including North Coast Section 3A softball team championship and Bay Valley Athletic League softball championship. The East Bay Preps Writers selected the Panthers as the No. 1 softball team for its 24-3 season record.
The Lady Panthers softball team are truly a grand team, well represented in the Antioch Sports Legends Hall of Fame that features previously individual inductees: Coach John Rebstock (2014), Stephanie Andrews (2016), Tasha Cupp (2017), Melissa Young (2019) and Jennifer Saguindel (2021).
Stephanie Andrews was a dominating pitcher, who allowed just 2 runs over 27 innings playoff innings. She then fired back-to-back shutouts to earn the NCS 3A Softball Championship. She broke the Antioch High softball career wins record with 56 victories and earned two BVAL Championships during her stellar three-year career. She was selected team MVP, first team BVAL, first team All-State and East Bay "Player of the Year."
Melissa Young was a versatile catcher and infielder who was the top Offensive Player and two-time MVP for the Panthers, earning two BVAL championships. She was selected first team All-BVAL all three years, All-East Bay two years and named to the Contra Costa Times All-Star Team.
Jennifer Saguindel played multiple positons for the Panthers, earning All-BVAL First Team honors as freshmen on the BVAL and NCS championship teams. She was also selected 1st Team All-BVAL her junior year with a season batting average of .345.
Tasha Cupp was a rising star who completed her senior season in 1994 as team MVP, BVAL Player of the Year and 1st Team All-East Bay.
John Rebstock became head coach of the AHS Softball Program in 1989 and led the Panthers to two BVAL Softball Championships and the NCS 3A Softball Team Championship in 1992. Bob Luis served as his assistant coach during their championship seasons.