Golf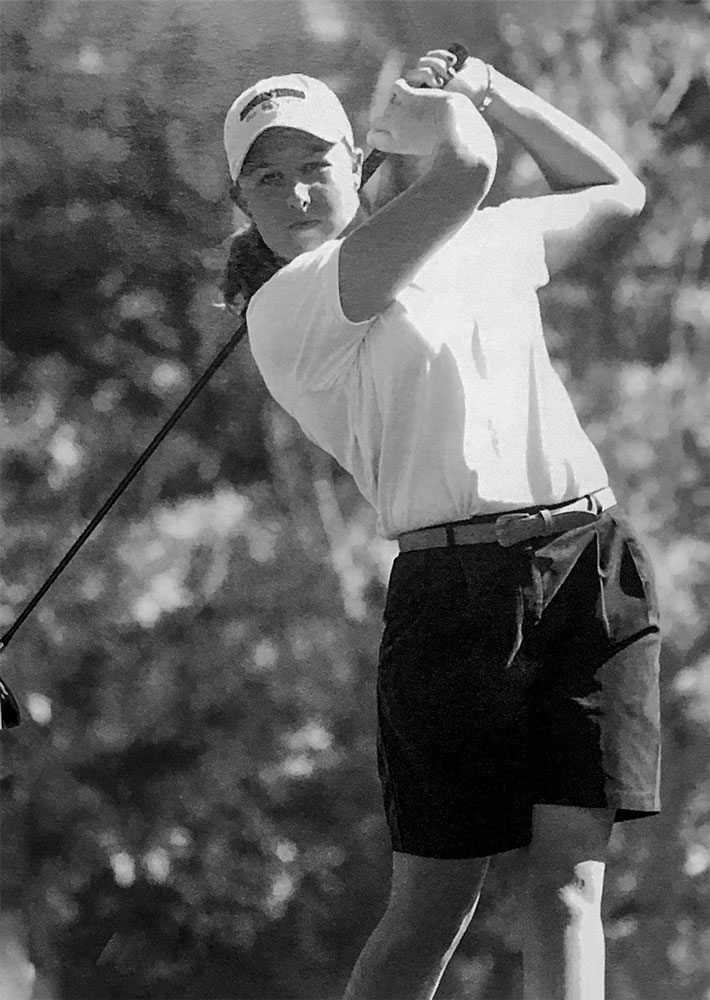 To achieve the highest level of performance in any given endeavor requires a rare combination of talent, passion, dedication, intelligence and commitment. Few individuals are able to reach a level of performance where they are considered the best of their peers. For Alexis Edwards, being the best was a way of life as she possesses all of these characteristics and as a result has exceled at virtually everything she has attempted. This talented multi-sport athlete not only has excelled in Softball and Golf, but was also an outstanding student and musician playing clarinet, flute, violin and piano.
Alexis achieved her highest recognition in Golf. In her senior year, 2003, she was recognized as the All Area Most Valuable Player, Bay Valley Athletic League Most Valuable Player and was named 2002 Player of the Year for Girls Golf by the Contra Costa Times. She won Medalist honors at Bay Valley Athletic League Championship Tournament, finished 2nd in Northern California Golf Association/California Interscholastic Federation Championship at Butte Creek Country Club in Chico with a score of 74 and was named as one of the Top 100 athletes in 2002 by the Contra Costa Times. In addition, Alexis won Medalist Honors at the Tracy Invitational Golf Tournament, the Deer Valley Invitational Golf Tournament and earned a full ride scholarship to Brigham Young University. In each of her 4 years in high school Alexis was named to 1st Team All-BVAL and was voted MVP for the Deer Valley Golf Team. Alexis qualified for North Coast Section Championship Tournament for 3 years and placed 4th her junior and senior years. Her senior year she placed 2nd at the Northern California Regional Championship Tournament.
At Brigham Young University, Alexis was a 4 year starter and was named an Academic All American in 2004. She finished with the highest team scoring average her sophomore year and was ranked in the top 3 for the BYU Golf team her freshman and junior years.