1988 AHS Track & Field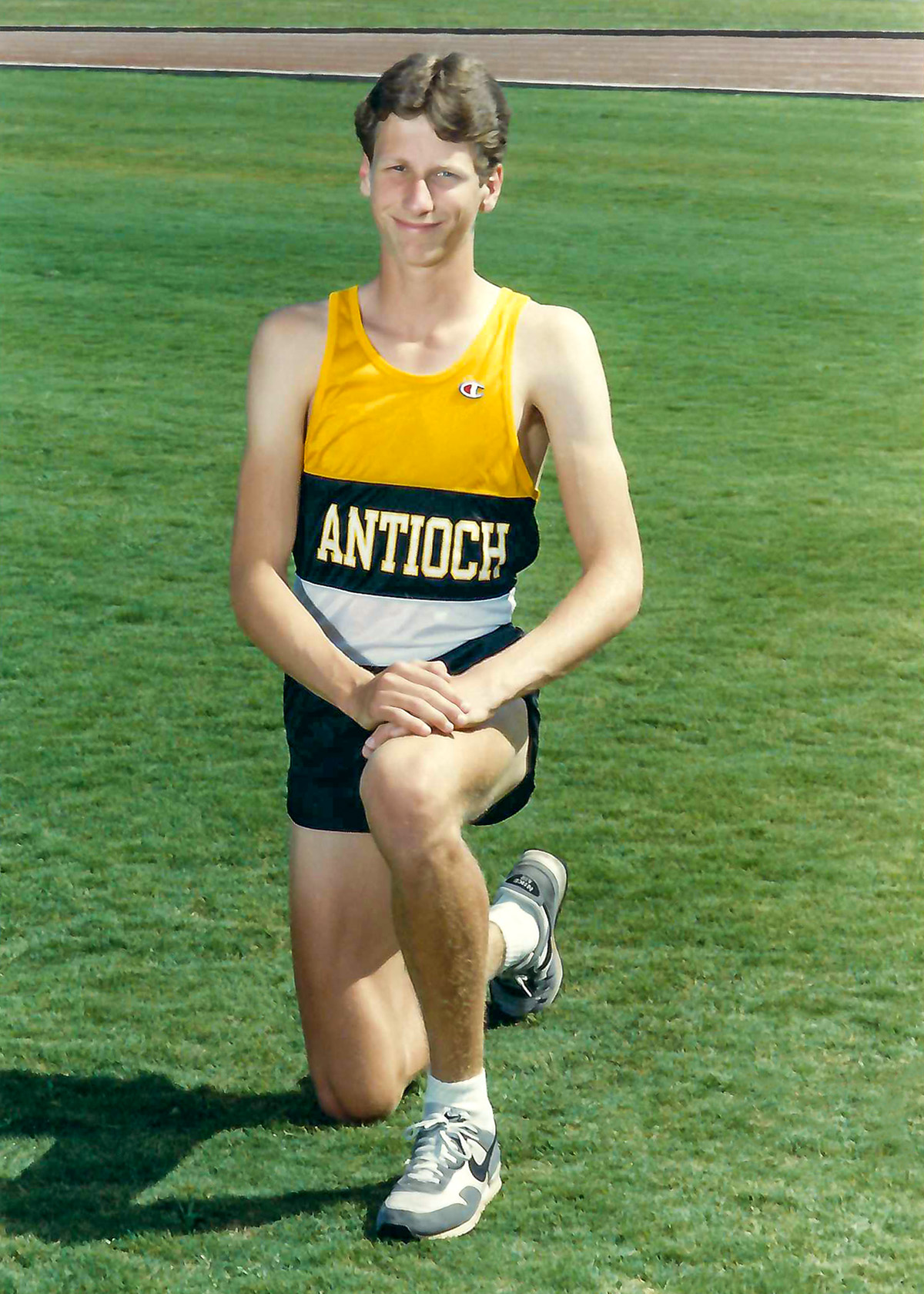 Andy Sample loved to run and his talent would become apparent early in his Antioch High School career. As a sophomore he won the varsity 400 meter title at the BVAL league meet, a feat he would repeat 2 more times as a junior and senior. At the North Coast Section Meet of Champions he qualified for the State Track & Field Championships twice, once in the 300 intermediate hurdles and once in the 400 meters. He was also named AHS track and field Co-MVP his senior season.
Andy had very successful high school career but for him the last year ended in disappointment. You see, his senior year was supposed to be his breakout track season. However, in a tournament basketball game at Liberty High School Andy broke his ankle and for the next 16 weeks was in a cast. Shortly before the league meet with the cast off and limited training he still was able to win his 3rd DVAL 400 meter title and go on to qualify for the State Meet but his goals remained unfulfilled.
That would change the following year when he enrolled at Diablo Valley College. Over the next 2 seasons at DVC Andy would break the school 400 meter record running 46.61, the fastest 400 meters ever run by any Antioch High School alumnus. He was also part of the record breaking 4×100 and 4×400 meter relay teams. All 3 records still stand today some 33 years later.
After DVC, Andy received a track scholarship to UC Berkeley. At CAL he competed for the Bears in the prestigious Penn and Texas relays and Pac-10 Championships among others. Injuries held him back, but he still was able to run anchor leg on the 4×400 meter relay team that beat UCLA for the first time in 25 years.
Click on photo to enlarge.