2007 DVHS Track & Field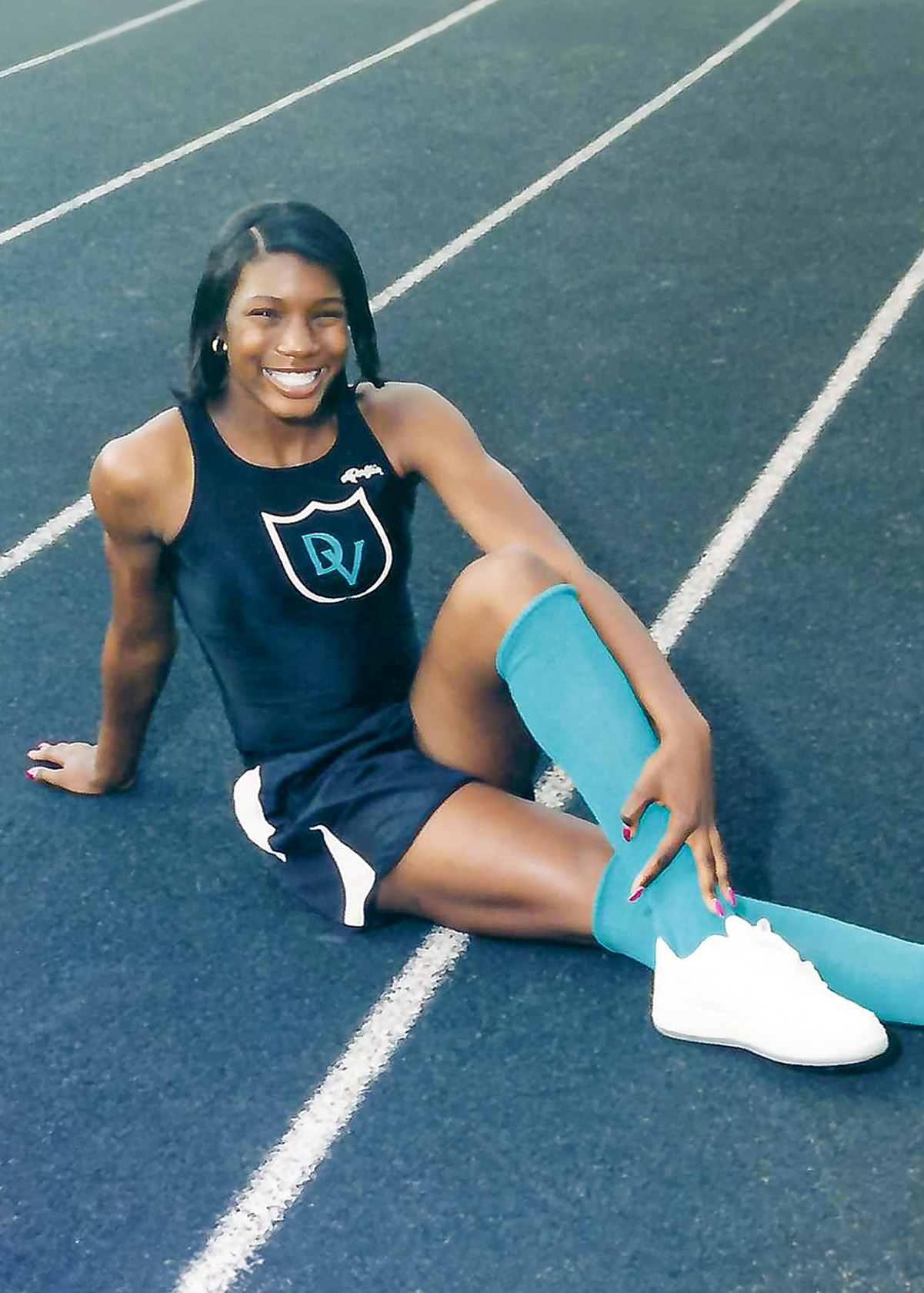 Ashley Hodges success has been the product of hard work, dedication, and a drive to excel. From her triumphs in high school to becoming a standout athlete at Howard University, her journey serves as a testament to the power of perseverance and the pursuit of excellence.
Throughout her high school career she showcased her exceptional talent by qualifying for the CIF State Track and Field Championships in the 800 meter run in both 2006 and 2007. Her accomplishments also included winning the North Coast Section Meet of Champions 800 meters in 2006 and the North Coast Section Tri-Valley 800 meter championship both as a junior and senior. In addition she had a 1600m personal best of 5:02.96, which ranked her second in the North Coast Section.
Ashley's exceptional talent during high school was further recognized when she was offered a scholarship to prestigious Howard University in Washington, D.C., competing at the NCAA Division I level. During her college tenure she continued to excel, capturing the Mid-Eastern Athletic Conference individual championship in Women's Cross Country in 2010, advancing her to the NCAA Division I Mid-Atlantic Regional Championship. In addition, Ashley showcased her prowess in the indoor 5,000-meter run in 2011, further solidifying her status as an exceptional athlete. Her remarkable achievements were honored with the prestigious Howard University Most Valuable Player Award for the 2010-2011 track and field season.
After graduating from Howard University, this exceptional student/athlete pursued her passion for law, earning a juris doctor degree from the renowned Georgetown University Law Center. Leveraging her expertise, she embarked on a career as an international anti-corruption lawyer for a prominent New York law firm and is based in Paris, France. Her commitment to justice and integrity continue to drive her forward, making a positive impact on global efforts to combat corruption and promote ethical practices.
Click on photo to enlarge.