Football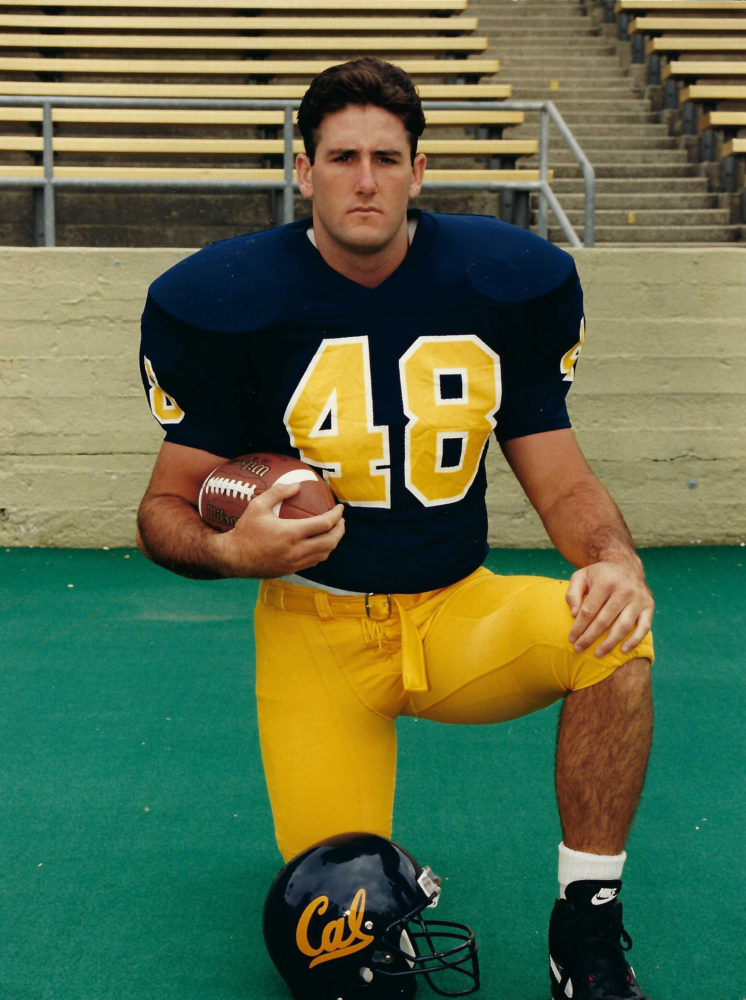 Long before Bill Ayer became a member of this Hall of Fame, he had his own page in the online bible of sports statistics: The College Football Sports Reference website. As a redshirt freshman at Cal in 1990, the linebacker picked up a kickoff and returned it 10 yards.
Bill went on to much bigger and better things as a Golden Bear after a tremendous multi-sport career at Antioch High. The 1989 grad had a splendid senior season for the Panthers. He was the team's Most Valuable Player, was selected to play in the North-South Shrine Game, and was the No. 8 pick in the Cream of the Crop, the Contra Costa Times' rankings of the top 20 recruits in the East Bay. "He was an outside linebacker, tall and lanky," said Steve Sanchez, the Antioch football coach. "He was steady all the time.
Bill was also pretty good on a baseball diamond. As a senior, he was an All-Bay Valley Athletic League First Team member and was elected Second Team All-East Bay.
At Cal, Bill focused on football. He was recruited to Berkeley by Bruce Snyder, one of the most successful football coaches in Cal history. Bill redshirted in 1989, then lettered in his next four seasons. As a starting linebacker in 1990, Bill finished third on the Bears with 43 tackles, including 10 against Washington. Cal was 7-4-1 that season and beat Wyoming in the Copper Bowl for its first bowl win in 52 years.
Eventually, the Cal coaching staff switched Bill to the defensive line. By 1993, under second-year coach Keith Gilbertson, Bill was the best defensive lineman on a defensive front that included eventual first-round pick Regan Upshaw from arch-rival Pittsburg High. Bill had 45 tackles and won the Brick Muller award that goes annually to the best d-lineman on the Bears. He capped his career at Cal by playing in the 1993 Alamo Bowl, where Cal clobbered Iowa 37-3. The Bears were 3-0 in bowl games during Ayer's career. In addition to the wins over Wyoming and Iowa, Cal clobbered Clemson 37-13 in the Citrus Bowl played on Jan. 1, 1992. It was the last time Cal has played in a New Year's Day bowl.