Football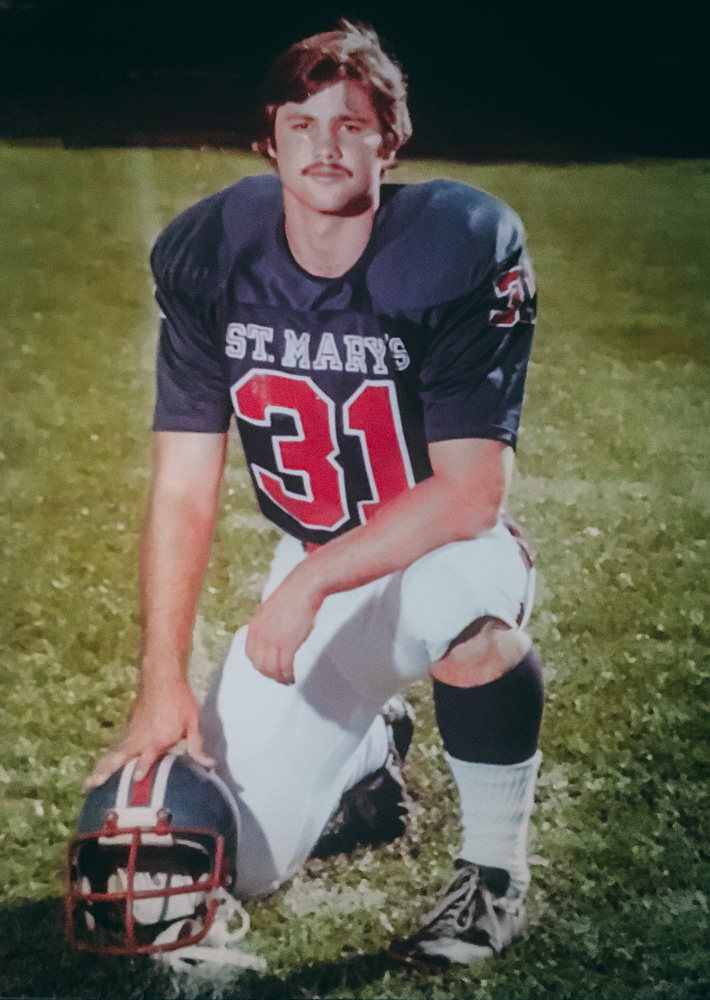 This rugged fullback authored one of the most outstanding football seasons in Antioch High history leading his team to an undefeated regular season and its only blemish was a loss in the North Coast Section Championship game. The 1977 AHS football team was inducted into the Antioch Sports Legends Hall of Fame in 2015. Led by Bill Douville the Panthers claimed another Diablo Valley Athletic League title along the way.
Douville was known for his massive leg strength and powerful running style and capped his senior year by topping the 1,000 yard rushing mark, ending the season with 1,053 yards rushing and 11 touchdowns, leading the league in both categories. Bill earned first team All-DVAL honors to go along with being named first team All-East Bay and to the very prestigious All-Northern California team. The Oakland Tribune voted him the Player of the Year for the DVAL and the Concord Transcript presented him with the Back of the Year award for the area. Douville led an amazing backfield that also consisted of Sports Legends Inductees, Tony Lang (2011) and Mike Shaw (2012).
Douville was honored by his teammates and coaches by being named the team's Most Valuable Player. He also won the Ron Pritchard award as the most outstanding back and the Babe Mercado award as the MVP of the Pittsburg game. He was further honored by Pittsburg High being tabbed to their all-opponent team. He was named to and played in the Contra Costa-Alameda All-Star game after graduation. He went on to play one year at Los Medanos College and a year at St. Mary's College. He also participated in wrestling and track and field during his prep career. Bill and his high school sweetheart Dee Anne have been married for 37 years and reside in Kingsburg. They have two daughters and two grandchildren.