Wrestling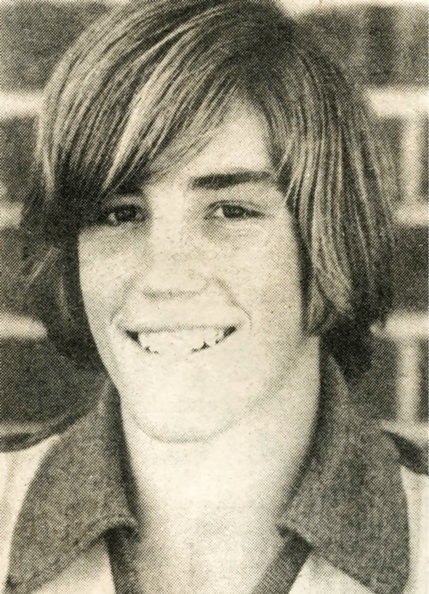 Antioch High may have dominated high school wrestling in the 1980s, but it wasn't always that way. Enter Bill Dupree who changed it all.
The 1979 Antioch graduate was a two-time medalist at the North Coast Section (NCS) championships and a Diablo Valley Athletic League (DVAL) champion as a senior.
But even before that, Dupree wrestled with the Antioch High varsity team in 1975 despite being a freshman, and went on to take third in the 98-pound weight class at the DVAL tournament. A week later, he became the first freshman to win a medal at NCS, taking fourth. He was third in the DVAL his sophomore year as a 106-pounder, and again as a 115-pound junior. He won the Santa Rosa Invitational tournament title at 123 pounds and was named "Contra Costa Athlete of the Week" for his efforts.
Between his junior and senior years of high school, Dupree honed in on his craft as a member of the Antioch Wrestling Club. With them, he traveled to Australia and wrestled as a member of the United States Wrestling age-group team. He took second at 54 kilograms in the New South Wales Federation Open and was third in the Sydney International Championships, both in the Open division. His first taste of international wrestling was in 1976 when he represented the U.S. at an age-group tournament in West Germany.
The 1978-79 season was Dupree's turn to truly shine. After taking second in the Vacaville Tournament and winning the Livermore Tournament, Dupree reeled off 10 straight DVAL victories, finishing with his victory in the 129-pound title match in the DVAL tournament.
He received the DVAL's "Martin Olivarri Award", presented annually to the meet's outstanding senior wrestler and team MVP. The following week he reached the NCS final, finishing second and earning a berth in the California Interscholastic Federation State Championship tournament in San Jose. He went 4-2 in the tournament and finished one victory short of placing in the top six.
Bill's style caught the eye of college coaches. His abilities earned him a place on the wrestling team at the University of Oregon. There, Dupree wrestled two seasons for the Ducks, muscling up to the 134- and 142-pound weight classes.
Dupree's induction places him as the eighth Panther wrestler to be inducted into the Antioch Legends Sports Hall of Fame, following Steve Sanchez (2007), Bob Koupeny (2009), Fred Hunziker (2010), Jason Verduzco (2011), Anthony Camacho (2013), Casey Rhyan (2014) and Kraig Walker (2015).
Bill and his wife of 31 years, Lauri, live in Cameron Park California and have 2 adult children. He made a career in manufacturing for 34 years and is currently the Client Services Manager for Snowline Engineering in Cameron Park. Yet even then, he found time to coach wrestling at Camerado Springs Middle School from 1995 through 2004.