Community Leader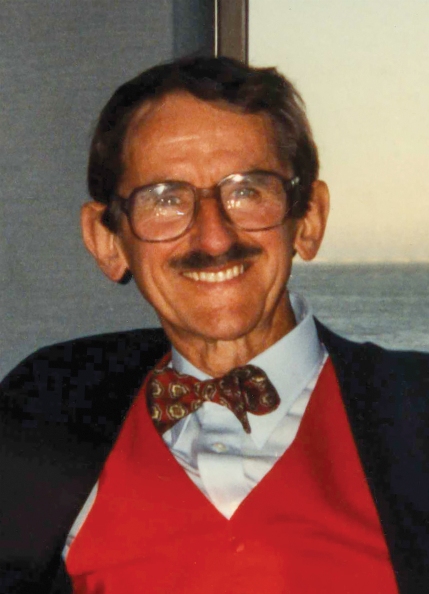 In the same way a stone cast into a pond creates ripples, Bob Beswick had a profound impact the Antioch community.
Born in Los Angeles and raised in Sacramento, Beswick moved to Antioch in 1945, where he opened Beswick Insurance five years later. In 1955, dedicated to making Antioch a great place to live, work and raise a family, Beswick helped support the creation of the Antioch Little League.
Beswick was one of the first sponsors of the Little League, which dubbed his team the Beswick Bears – an appropriate moniker for the UC Berkeley graduate. Beswick even got State Assemblymember Don Doyle to throw out the ceremonial first pitch in the Opening Day ceremonies at the Antioch Fairgrounds. Years later in 1990, Beswick helped mark the League's 35th anniversary when he donned his signature bow tie and threw out the first pitch. Wanting to do more, a year after, Beswick began sponsoring a "Challenger Division" team so disabled young people could play as well.
Beswick's contributions would reap great rewards for Antioch's youth. Since its creation, the Beswick Bears has been a fixture in the Antioch Little League. Hundreds of boys have played for the Bears and thousands more have been a part of the League. A successful program by far, there came to be so great an interest in the League that it had to join with Antioch West to accommodate the burgeoning number of players. Among them include former major leaguers Butch Rounsaville, Jeff Pico, Alex Sanchez and Aaron Miles. Fellow Hall of Fame inductee LeRoy Murray (Class of 2013) would later coach the Bears for 22 years.
Beswick's dedication to the community extended beyond youth athletics. He was often called upon as a political moderator, doing his best to provide citizens with a truthful and honest assessment of local issues and measures. In 1999, painters included Beswick on mural on the side of the old phone company office at West 4th and G Street, proclaiming him as Antioch's Ambassador.
Beswick was also dedicated to helping the elderly. He later served as President of the Antioch Committee on Aging, helping to create a management tool to oversee the programs at the Antioch Senior Center– now the largest senior center in Contra Costa County. Additionally, after playing a key role in getting the hospital built, Beswick served on the board of Sutter Delta Hospital Foundation. He also served as President of the board of Hospice of East County and was an active board member of the Contra Costa County Fair.
Lastly, Beswick and his wife, Sharon, played a huge role with the East Bay Community Foundation, helping set up two community funds in Antioch. Since 2002, the Antioch Area Community Fund and the Beswick Family Fund have generously supported the Antioch Historical Museum and the Antioch Sports Legends and awarded more than $2 million in grants to nonprofit organizations in the community.
Bob believed in investing in our community and we have greatly benefited because of generous people like him. If you are interested in supporting Antioch area nonprofits, make the connection with the East Bay Community Foundation at: www.ebcf.org