Football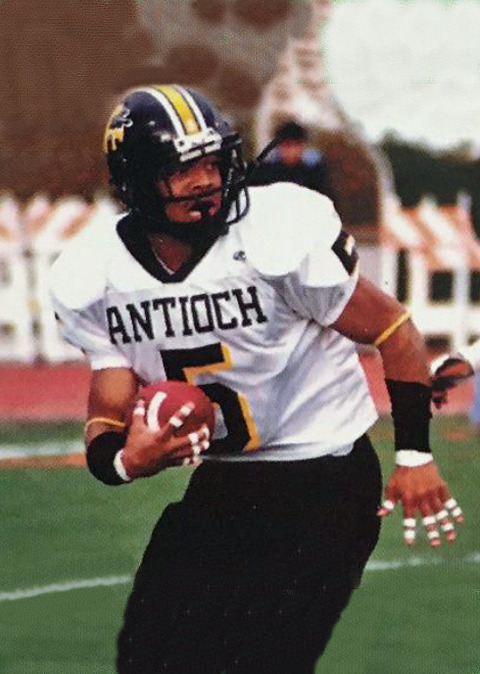 When Brent Casteel graduated from Antioch High in 2004 and enrolled at the University of Utah on a full football scholarship, the star running back thought he would be playing for coach Urban Meyer. But Meyer was gone to the Florida Gators before Brent's redshirt year had ended.
Casteel would play for Kyle Whittingham, and had a great career for the Utes. Shouldn't have come as a surprise, given the numbers he put up for Antioch. He had 932 yards rushing, 400 yards receiving and 17 touchdowns as a junior in 2002. He was a First-Team All-Contra Costa Times team member and top 50 athlete. Brent was injured for much of his senior year, but he still was selected to the Contra Costa Times' Cream of the Crop at number 16 among the East Bay's top 20 recruits. Also on the team was Brent's teammate from Antioch, wide receiver Aaron Straiten, who signed with Utah but wound up at UNLV.
Brent continued to star at Utah. In his first two seasons, Brent was used as a running back, receiver and kickoff return man. His versatility paid off. In 2005, he caught 39 passes for 426 yards, rushed for 208 yards and had 20 kickoff returns for 464 yards. He was picked as an honorable mention freshman All-American by The Sporting News. The following year the redshirt sophomore caught 10 touchdowns, had 600 yards receiving and rushed for 262 yards. He was Second-Team All-Mountain West Conference.
He missed all but one game in 2007 because of an injury, but he more than made up for it as a senior. He was second on the Utes with 564 receiving yards and third on the team with 43 catches. He scored the game's first touchdown in the Sugar Bowl against Alabama as Utah stormed to a 21-0 lead in the first quarter and rolled the Crimson Tide 31-17. Utah went 13-0 and finished ranked No. 2 in the country.
Brent signed with the Cleveland Browns after college but was cut before playing in a regular-season game.
Casteel only attended Antioch during his junior and senior years. He went to Jefferson High in Daly City as a freshman, then played football at Armijo-Fairfield the next year. He was a three-sport athlete at Antioch, also participating in basketball and track.