Community Leader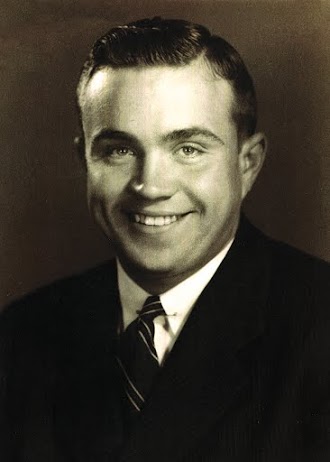 When the Antioch Junior High gym was renamed Brooks Golden Gym in 1987, no doubt some old-timers lovingly referred to it as "Knothead Gym." Years earlier, parents of an Antioch High student sent Golden a heartfelt letter thanking him for being such a positive influence on their son, and added that his calling students "knothead" had become almost a badge of honor.
By the time Golden retired in 1983, he had served the Antioch schools for 29 years as a teacher, coach, administrator and school board member. The native of West Virginia earned his bachelor's degree at Glenville State College, where he was a lineman and co-captain of the football team. He had a tryout with the Philadelphia Eagles but was drafted by the U.S. Army and went into the service. Golden ended up being stationed as a civilian worker at Camp Stoneman in Pittsburg when he met two of the most influential people in his life: 2007 Sports Legends Hall of Fame inductee Jack Danilovich, with whom he coached football at Stoneman from 1944-46, and a young woman, Dorothy, who became his wife.
Brooks, who earned his Master's degree from College of the Pacific in Stockton, came to Antioch from the foothills – he coached the football, basketball and baseball teams to championships at Jackson High, then was head football coach at Ceres High before coming to Antioch. He became the Panthers' head football coach in 1954, leading the Panthers to a 6-2 record that season.
His reign ended after the 1957 season when Golden was promoted to District Physical Education Supervisor and Athletic Director, overseeing the physical education programs at the high school and junior high. That included establishing physical performance tests to evaluate each student at the fifth-, eighth- and eleventh-grade levels. He went on to serve as vice-principal at Antioch Junior High, and eventually was principal at both AJH and Park Junior High before he retired.
Brooks held to a motto as a coach and teacher, "A winner never quits, and a quitter never wins."
He remained active in the community. In addition to serving on the school board, Golden volunteered with the Brown Bag Program, an outreach program for senior citizens in the city.
When he was named Citizen of the Year in 1984, he told a reporter from the Antioch Ledger that what he was most proud of during his career was "working with the students – seeing these kids come out as good citizens."