Cross Country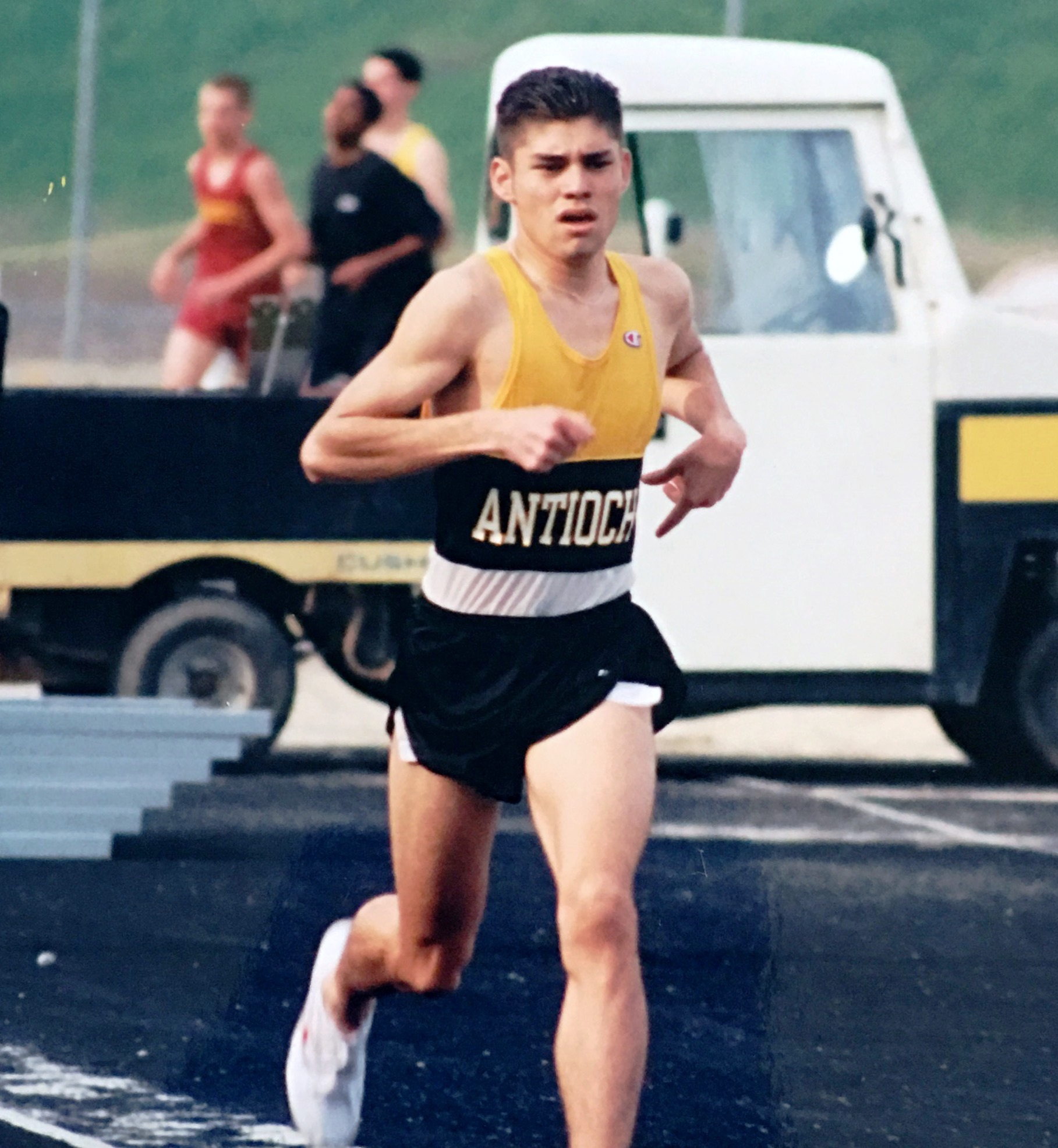 Chris Hernandez burst onto the Antioch running scene in the Fall of 1996 earning first team BVAL honors in cross country. He followed that up with an outstanding fifth place finish at the NCS Championships, earning him a spot on the NCS first team and a berth in the California State Meet, becoming the first sophomore boy to accomplish that feat in Antioch history. He was named Ledger-Dispatch Athlete of the Week and completed the season being named team Most Valuable Runner.
Chris followed that with a spectacular junior season, again earning first team all-BVAL and finished second at the NCS Championships to post another first team NCS selection and advance to a second consecutive California State Meet. Hernandez finished in a very respectful 55th place at state and was again voted the most valuable Panther harrier. That year Chris was named one of the top 50 Male Athletes by the Contra Costa Times.
Hernandez did not slow down his senior year as he became a three time first team all-BVAL selection and named to a third consecutive NCS first team with a third place finish that catapulted AHS to the team NCS Championship. Hernandez led his team to the State Meet where he placed 35th individually, with a very spectacular time of 16:11 over 5,000 meters on the hilly Woodward Park course in Fresno. Chris is the only AHS cross country runner to ever to qualify and run in three consecutive state meets.
Upon graduating from Antioch High in 1999 Chris attended Diablo Valley College and ran cross country. He led the Vikings his freshman year with a second place finish at the conference meet. He followed that up the next week again finishing runner-up at the NorCal regionals that qualified him for the California Community College State meet where he wrapped up his running career with a top 5 finish.