All Around Male Athlete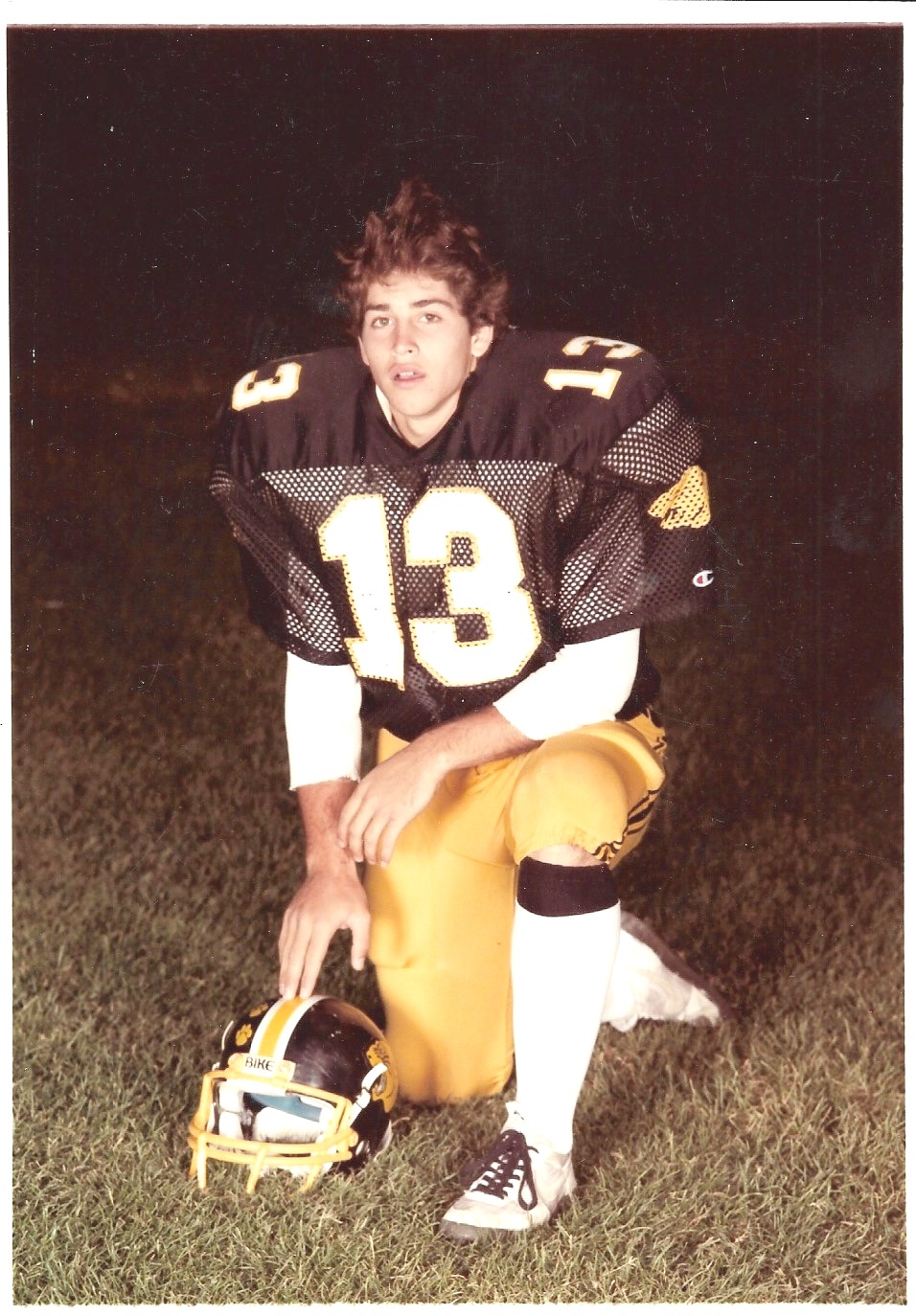 Chris Munoz became an athlete to watch at Antioch High School when he surprised people by becoming a starting defensive back on the varsity football team as a 10th grader. But unlike many athletes that specialize in one sport Chris wanted to play them all. He went on to star not only in football but basketball and baseball as well. Over his three year varsity career, Chris would earn 8 varsity letters in the three sports and play on 6 DVAL championship teams. He was 1st string in football all three years, 1st string in basketball his junior and senior seasons and 1st string in baseball as a senior.
Chris began to get recognized beyond Antioch High School his junior year when he was named to the 2nd Team All-DVAL football team. As a senior in 1985 the Panther Team Captain was voted to the 1st Team All-DVAL football squad and followed that up by being named to the 2nd Team All-East Bay Football Team. He was chosen to play in the Contra Costa/Alameda All-Star Football game and the San Francisco Examiner named him Honorable Mention on the Examiner All-Star Football Team. His coaches recognized his efforts that year by presenting him with "The Hardest Hitter of the Year" award. In addition he was awarded the Lesher Sports Award for football.
In basketball Chris's leadership shown through again as he was named Team Captain for the Panthers and in a 1984 holiday tournament was named to the Stonebarger Basketball All-Tournament Team.
After basketball it was on to baseball where Chris continued to hone his skills and was rewarded by the league coaches naming him 1st Team All-League. His AHS coaches recognized his improvement and commitment by presenting him the Antioch High School "Most Improved" baseball player award.
After high school Chris continued to play both football and baseball at LMC where he was a starting defensive back and second baseman. He transferred to San Diego State where he received his degree in Physical Therapy. Today Chris helps both young and aging athletes recover from injury as a physical therapist at Antioch Physical Therapy.