Track & Field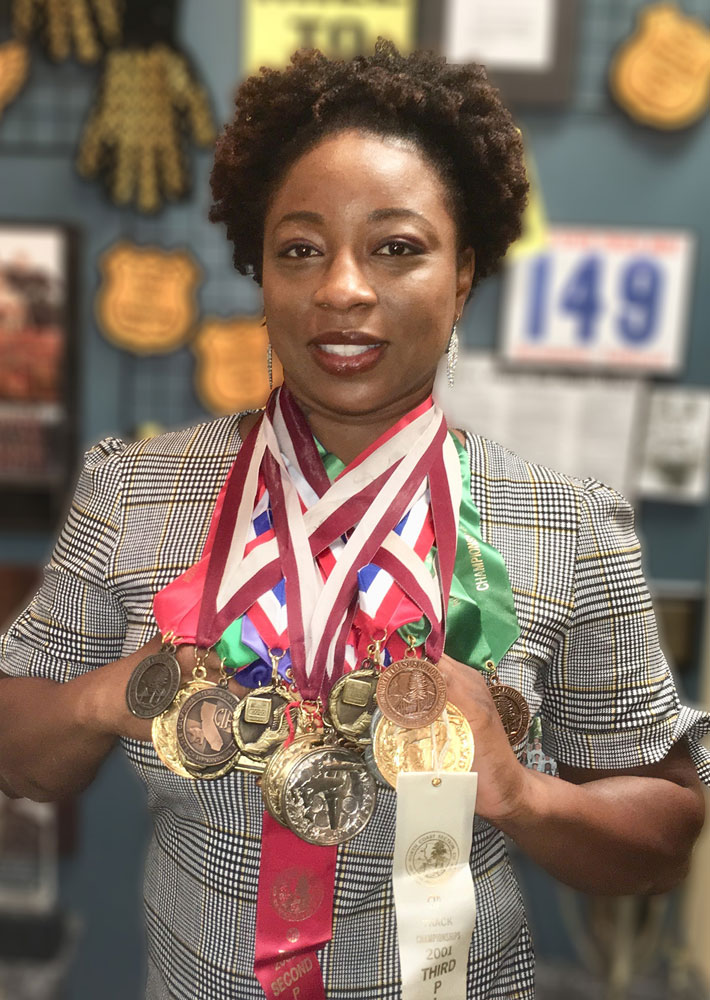 From 2000 thru 2016 Deer Valley Track Coach Bernard Stephens produced some amazing female sprinters including Chizoba Okodogbe and Briana Guillory both State meet 400 meter runner ups and multiple All-Americans at the University of Oregon and University of Iowa respectively. While these spectacular athletes readily come to mind Deer Valley's Christina Harrison ranks up there with the very "best of the best" women sprinters ever produced. The school record holder in 100 meters at 11.96 and 2nd all-time in the 200 meters at 24.03 Christina burst on the scene as a sophomore winning the Bay Valley Athletic League Championship in both the 100 and 200 meters.
As a junior Christina would, once again, repeat as the BVAL Champion in both the 100 & 200 meters but took it to a different level during the championship meets to follow. She won both the 100 and 200 at the North Coast Section III-A meet and followed that at the North Coast Meet of Champions by winning the 200 becoming the fastest Northern California female qualifier to the California State Track & Field Championships while also finishing 2nd in the 100 meters. At the State Meet Christina would qualify for the finals in both events and would finish 7th in the 100 and 8th in the 200 in Saturday's finals both won by future United States Olympic Gold Medalist Allyson Felix. Her 11.96 100 meter time in the trials still stands today as the Deer Valley School record and as of 2013 ranked as an All-Contra Costa Times top area performance.
In what should have been Christina's premier season as a Senior, circumstances beyond her control did not allow her to complete her Track & Field journey but nevertheless her remarkable Junior year cemented her as one of the best sprinters ever to come out of the City of Antioch.