All-Around Athlete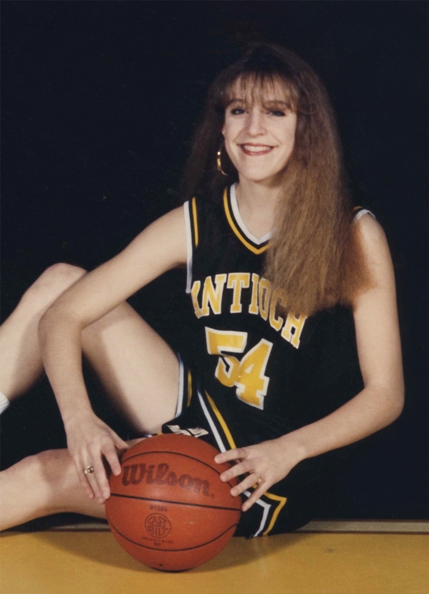 On the playing field, there wasn't anything Christine Brockett couldn't achieve. And, she seemed to do it all so easily.
The 5-foot-8 guard received a basketball scholarship to Sacramento State, but during her early days at 1990s Antioch High, Brockett excelled at everything, helping her earn the "Senior Athlete of the Year" award in 1993-94.
Brockett excelled at volleyball. She played two seasons in the program and earned all-BVAL honorable mention honors as a junior, the same year she was picked the team's "Most Outstanding Defensive Player".
"She was a middle blocker, good athlete, very coachable and very quick," said her coach Lou Panzella. "I didn't know much about her when she came into the program, but I sure did afterward."
Beyond volleyball, Brockett also excelled at track and field. She set the school triple jump record her junior year by going 36 feet, 10¾ inches and the long jump record her senior year 17 feet, 2 inches. The triple jump record stood for 21 years, until it was broken in 2015.
Even though she came out late that season, Brockett was named the track and field team's Most Valuable Player as a junior.
As a senior, she qualified for the CIF State track and field meet by placing fourth in the triple jump at the North Coast Section Meet of Champions. She then named team MVP for a second straight year.
Though she was an excellent volleyball and track and field star, it was on the basketball floor where Brockett really excelled. She became an All-Bay Valley Athletic League standout, earning first-team All-BVAL honors as a junior, and being selected team Most Valuable Player.
She repeated those honors as a senior, when she averaged 15 points per game. Brockett and Keisha Johnson, a Sports Legend selection in 2015, helped the Panthers finish 10-2 in league, win two North Coast Section playoff games to qualify for the Northern California tournament. The team finished 23-5.
"Her primary sport was basketball for sure, but whatever she tried, she was very good at," Panzella said. "Besides that, Christine was an excellent teammate and positive influence in every area."
After high school, Brockett attended Los Medanos College and played basketball, earning Co-MVP honors as a freshman by averaging 16 points per game.
She increased that average to 17.3 pointers per game as a sophomore, when she was selected the school's female "Athlete of the Year". She also won the outright basketball team's MVP award.
That landed her a scholarship to Sacramento State, where she made the Big Sky Conference All-Academic team. She was the team's starting guard as a senior in 1997-98 when she was named the school's Athlete of the Week.
Brockett received her Bachelor of Science degree from Sacramento State, graduating Cum Laude in 1998 with a degree in Criminal Justice. She later earned a Juris Doctor degree from the University of Pacific, McGeorge School of Law in May of 2003. She passed the California State Bar Exam and began practicing law soon after.