Cross Country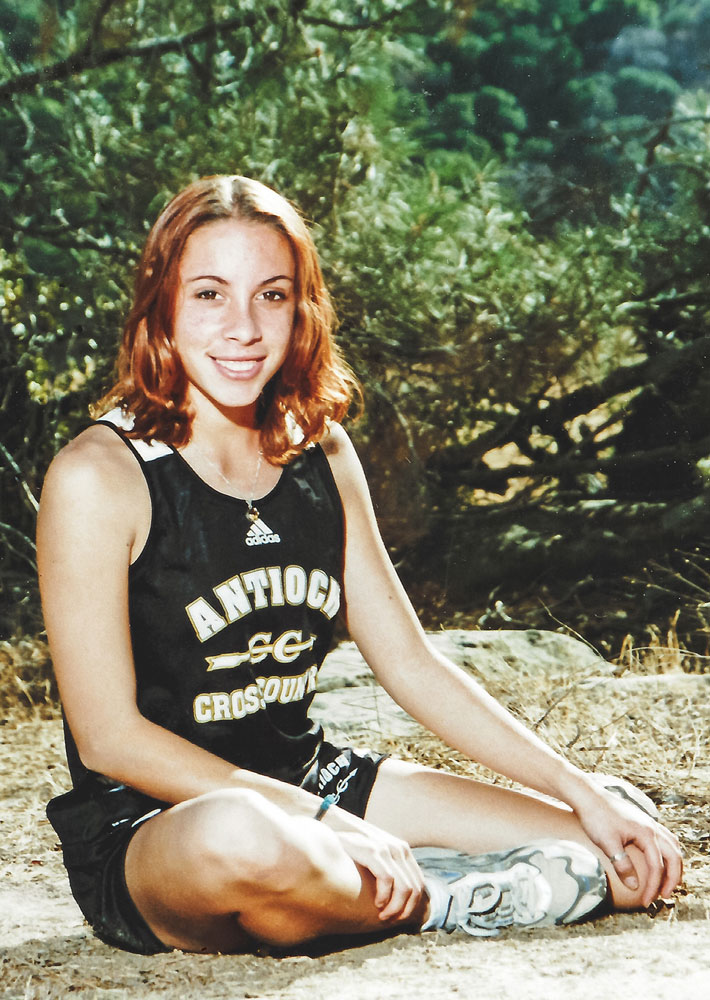 Christine Perez is the 2nd fastest female cross country runner in Antioch High School History. As part of the fantastic duo, with 2018 Sports Legends Inductee, Janie Nolan, they would not only go on to re-write Antioch High School's girls cross country records but would lead their 1999 team to a 3rd place finish in the Division II California State High School Championships, the highest placing of any girls team in Antioch History.
Perez would go to earn 1st Team All- Bay Valley Athletic League honors and qualify for the State Meet 3 years in a row. She earned 1st Team All-Northern California Honors her sophomore, junior and senior years finishing as the 4th fastest individual each year.
As a sophomore she was 1st Team All-League, 1st Team All-Northern California and was the 2nd Antioch High School finisher in the 1999 State Meet.
As a junior she struggled with health problems during the season but still earned 1st Team All-BVAL and 1st Team All-Northern California honors in spite of coming down with strep throat 2 days before the North Coast Meet where she would finish in 4th place for the second straight year. She could not run at all the week before the State Meet but still managed to perform and place second for the team finishing only 5 seconds off her sophomore time.
Christine's senior year would include one more 1st Team All-Northern California award and her 3rd All-BVAL 1st Team honor. The only difference in the League Meet this year was that instead of finishing 2nd as she had her previous 2 years she would become the BVAL individual champion and would qualify for the California State meet for the 3rd time.
After graduation Christine attended San Francisco State University where she ran cross country and track for 4 years. The highlight of her college career came in 2005 when she was named Most Valuable Runner for San Francisco State's Women's Cross Country Team.