1980 AHS FOOTBALL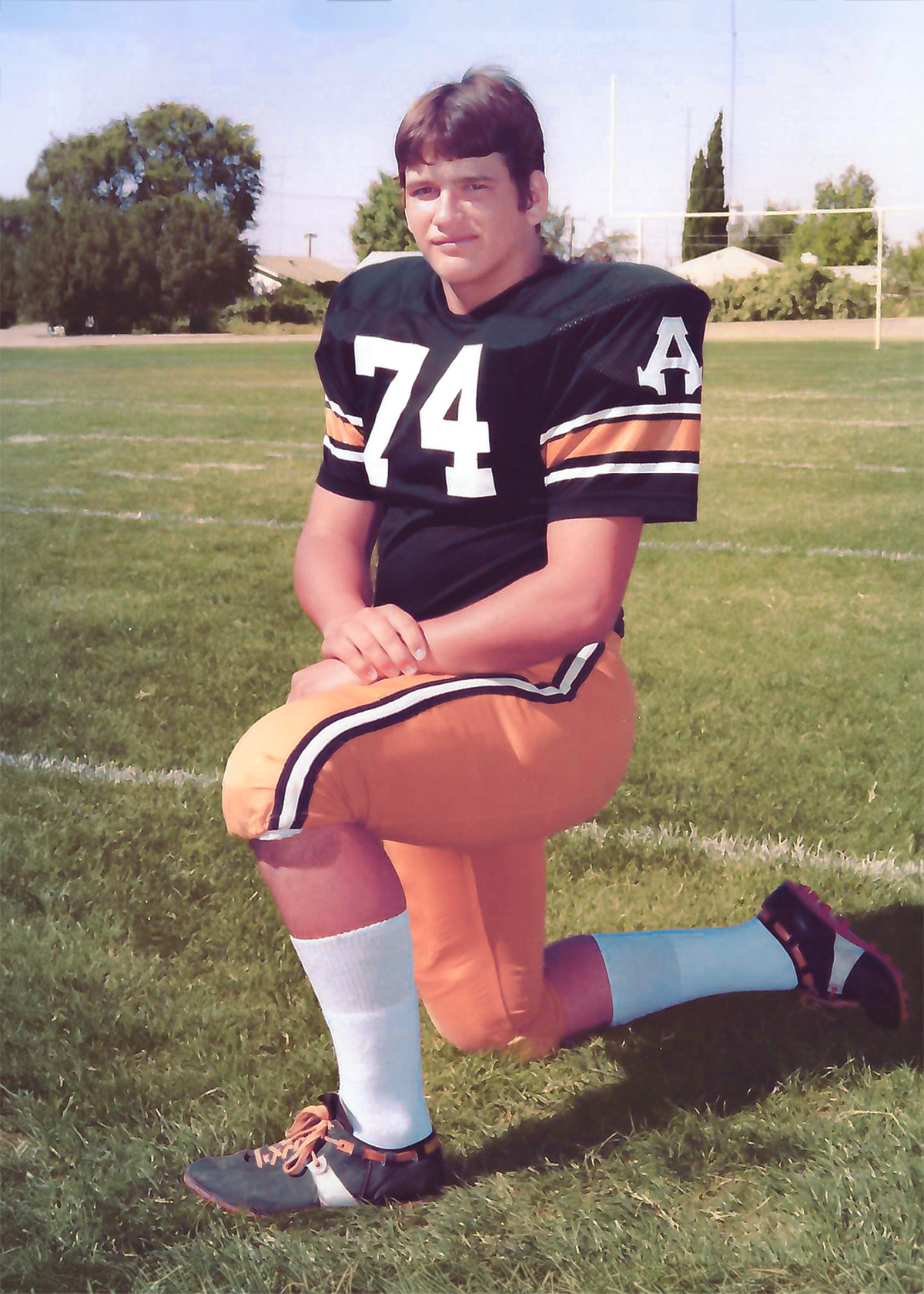 Strong, burly and quick, Clark Davidson was a star in numerous sports and excelled in football at Antioch High. As a junior Clark was a member of the DVAL Championship football team as a defensive lineman. That set the stage for a fabulous senior season where he was named 1st team ALL-DVAL defensive lineman and was also named to the 1st team All-East Bay squad. He was selected and played in the Contra Costa-Alameda County All-Star Football Game.
Clark went on to play two years at Los Medanos College as a defensive lineman. He garnered Camino Norte Conference Honorable Mention selections in both his freshman and sophomore season. Davidson parlayed those achievements into a full ride scholarship to the University of Nevada at Reno. While at Reno, Davidson was a two year letterman on the defensive line and was part of the Wolfpack's 1983 NCAA Division 1-AA semifinalist team.
Clark also starred on the track and wrestling mat at Antioch High. He won a varsity letter his sophomore year in wrestling and enjoyed a stellar career in Track and Field in the weight events. Davidson's specialty was the shot put and during his senior season he won the DVAL championship and the North Coast Meet of Champions which qualified him for the California State Meet. His mark of 58'8'' ranks him third all-time on the AHS shot put record board. He was also a member of the 1979 DVAL Championship track & field team.
Clark continued his track career during his two years at LMC participating in the shot put, discus and javelin setting a then school record in the javelin. Davidson continued in track at UNR, taking 6th place in the Shot Put at the Big Sky Conference Championships his junior year and 6th place in the javelin his senior season.
Click on photo to enlarge.