Basketball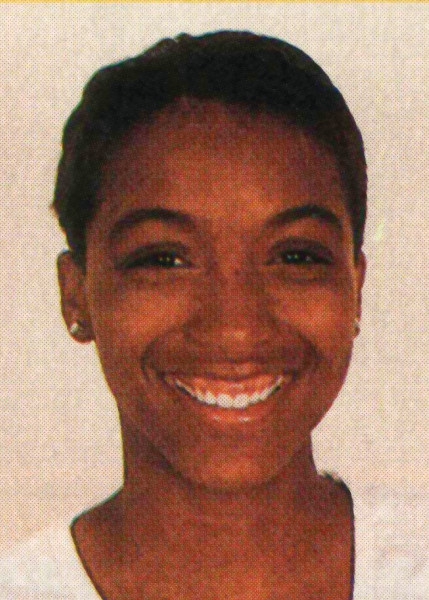 Antioch High School 1997
Courtney Johnson was unstoppable that night in 1996. The 5-foot-8 point guard scored an Antioch school record 46 points, 21 in the fourth quarter, and made 20 of 22 free throws during a 55-33 upset victory over Carondelet.
"I just had this feeling I couldn't miss a shot," she told Larry Espinola of the Antioch Ledger. "I felt no one could stop me that night. I hope I get that feeling again."
One of Antioch's greatest all-around athletes — she also stood out on the volleyball court and softball diamond — Johnson will get to re-live those feelings as one of 14 individual honored from the Class of 2015 Antioch Sports Legends. Johnson will join her sister Stacey, who was honored with the Class of 2014.
A third team Parade All-American her senior season in 1996-97, Johnson averaged 22.2 points per game, leading the Panthers to a 23-4 season. The lightning quick guard was a four-time first-team All-Bay Valley Athletic League and finished as the Antioch High's career scoring leader with 2,035 points. The Contra Costa Times selected Johnson the female Athlete of the Year in 1995-96 — she averaged 25.0 points per game in BVAL play that year — and she was one of the region's Top 50 female athletes in 1996-97 when she was second-team All-League in softball and team Co-MVP in volleyball.
She credited her sister for inspiring her and pushing her to new heights. In fact, Johnson broke Stacey's scoring records at Antioch. "Stacey is definitely my idol," Johnson said in 1996. "When I was in the fourth grade, I used to wear her letterman's jacket everywhere and I was so proud. I used to hope I could get to her level."
That wouldn't be easy as Stacey went on to star at both Arizona State and Houston. But little sister did just fine while starting three seasons at Cal, earning honorable mention All-Pac-10 team honors her junior season.
She was voted Cal's MVP in 2000 and 2001 and twice was picked as the team's top defender. She graduated with 1,077 career points; as of 2014 is ranked second in Cal 's individual career steals (286) and made 271 free throws. Her assists-to-turnover ratio was one of the best in school history. Courtney would become the first California women's basketball player to earn first team All-Pac 10 honors since 1975. On March 27, 2001, the City of Berkeley proclaimed it Courtney Johnson Day for her "tremendous impact on the women's basketball program" at Cal. Further, the proclamation read: "Courtney Johnson's confidence, leadership, teamwork, love of the game, spirit and work in the community service is a measure for her success, and serves as a positive role model for youth. … Both on and off the court, Courtney Johnson is a true champion. She has made disciplined decisions to honor God, family, team and school to be an extraordinary person of leadership in strength. … She will always be a champion in the hearts and mind of those who felt her positive influence."