Coach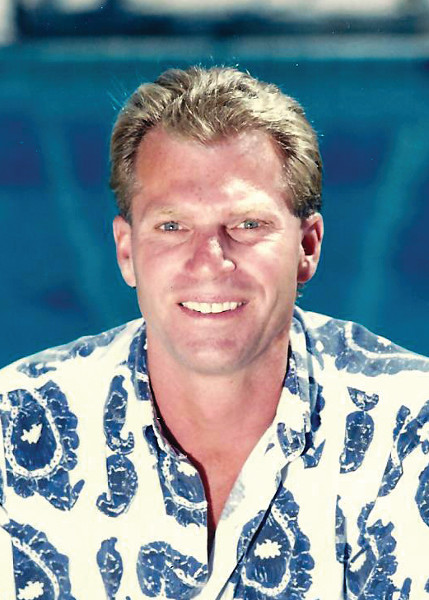 Antioch High School – Deer Valley High School
Craig Carson can relate to the old proverb "Give a man a fish you feed him for a day; Teach a man to fish and you feed him for a lifetime."
Carson has largely taught the East County how to swim. It's led to an enriching life.
Since 1975, the focused and gregarious gent has coached swimming at local high schools — 34 seasons with boys and 25 seasons coaching girls. His overall record is 380-92-3, with 17 league championships.
Craig's forte for coaching is matched by few in Northern California.
Carson has coached 36 individual All-Americans, including Steven Sanchez, AHS '90 '91. He's also coached more than 100 individual and 60 relay league champions.
Carson coached AHS water polo and swimming teams through 15 different seasons, and DVHS eight seasons.
His Antioch swimming teams went 115-37-2, winning a DVAL boys championship (1987), and a BVAL girls championship (1993). He coached the boys from 1979 to 1988 and from 1992 to 1995. He coached the girls from 1984 to 1988 and the 1992 to 1995.
In 1987, while at Antioch High, he was named the DVAL Swim Coach of the Year.
He also co-founded the Antioch Swimming Relays with Greg DeCristofaro that went from 1982 to 2004. It acted as Antioch's main fundraisers each year.
His Deer Valley swimming squads were a combined 130-31-1, also winning a BVAL boys championship in 2003 and girls in 2004.
Since 2008, he's coached at Heritage and combined to post a combined record of 102-18, with seven straight boys BVAL championships and six straight girls' titles.
He received the Outstanding BVAL Coach of the Year for all sports in 2012 – For 'Leadership, Professionalism and Integrity'
Actively serving the swimming community Craig has served as a speaker and committee leader locally, statewide and nationally.
The American Swimming Coaches Association, California Interscholastic High School Federation and United States Swim School Association have all benefited from his involvement.
Carson founded the Delta Waves, an Antioch-based swimming team (1982-88) and was voted the USA Swimming, Pacific Age Group Coach of the Year in 1988.
He was an assistant coach at Cal (1976-1979), helping the Bears win a national championship in 1979. He currently coaches the Sea Wolves and Heritage HS in Brentwood.
Of course, swimming hasn't taken up all of his time over the years. He also coached water polo at AHS from 1979 to 1987. The Panthers piled up more than 50 wins during that time.
Though passing the ball, scoring and playing defense are all huge in water polo, swimming and speed are at the forefront of success. Carson has been a local legendary figure in teaching those skills.
With his wife Paulette they established the Carson Swim School (C and P Aquatics Inc.) in Brentwood in 1985 and still exist. He established the same school in Antioch in 2007.
Carson estimates that over the past 26 years, he has taught more than 30,000 children how to swim, and at the very least, "given them an appreciation for the water," he said.