All-Around Male Athlete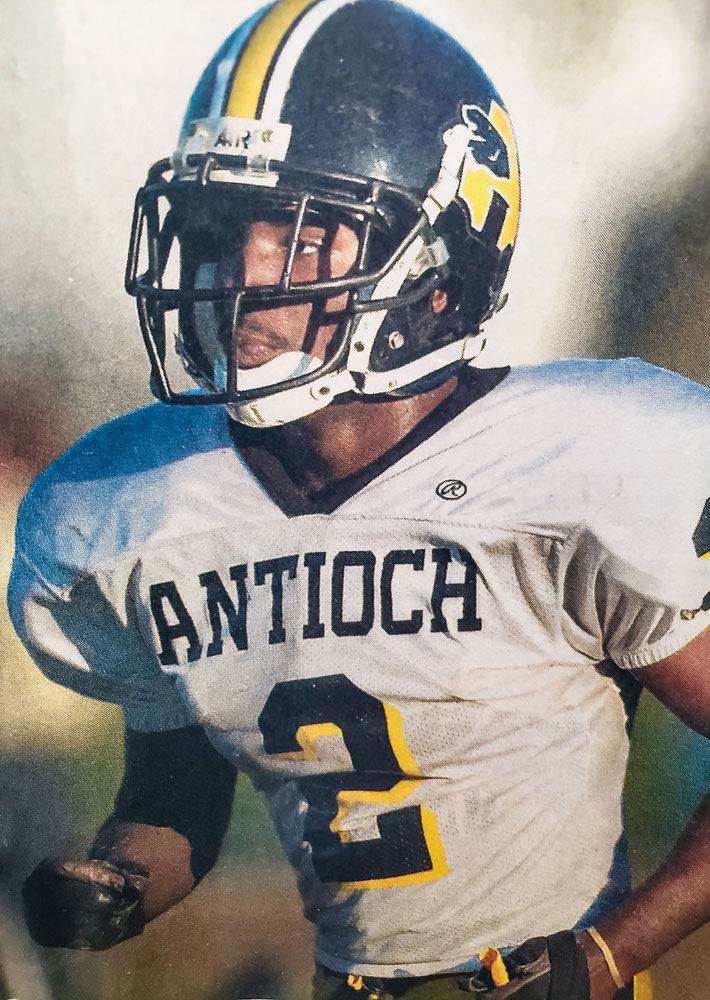 To be considered for nomination as a Sports Legends All-Around Male Athlete, minimally, one must compete in 3 varsity sports in the same year and must be 1st or 2nd Team All-BVAL or better in two of those 3 sports. In the days of sport specialization this is a very difficult standard to meet. This year's All-Around Male Athlete Inductee, 2001 Antioch High School graduate, Daudi White, not only met the standard but exceeded it. He competed in football, basketball and track & field and was 1st team or better in all 3 sports a feat not equaled by any other of this year's nominees.
In football, Daudi was a 1st Team All-BVAL defensive back for the Panthers as a Senior and 2nd Team as a junior. For his efforts he was named to the Contra Costa Times All-CC Times 2nd team.
In basketball he was 1st Team All-BVAL and was honored as the team's Most Valuable Player
In track & field he finished 2nd in the League Meet but went on to win the high jump at the North Coast Section Meet of Champions qualifying him for the CIF State Track & Field Championships in Sacramento.
Daudi's awards continued to roll in as he was honored by the Contra Costa Times as one of the Top 50 Male Athletes in the area and finished off his senior year in 2001 by being named Antioch High School's Senior Athlete of the Year.
Daudi's college football career started at LMC where he played for 2 years before transferring to Missouri Rolla College where he played in 21 games over two seasons as a defensive back with the Miners scoring 2 touchdowns with 6 interceptions and 49 individual tackles.
After college in 2010 and 2011 Daudi had the opportunity to play professionally in Alaska with the Fairbanks Grizzlies of the Indoor Football League. The Grizzlies hold the distinction of being the "northern most gridiron football team in history".