Coach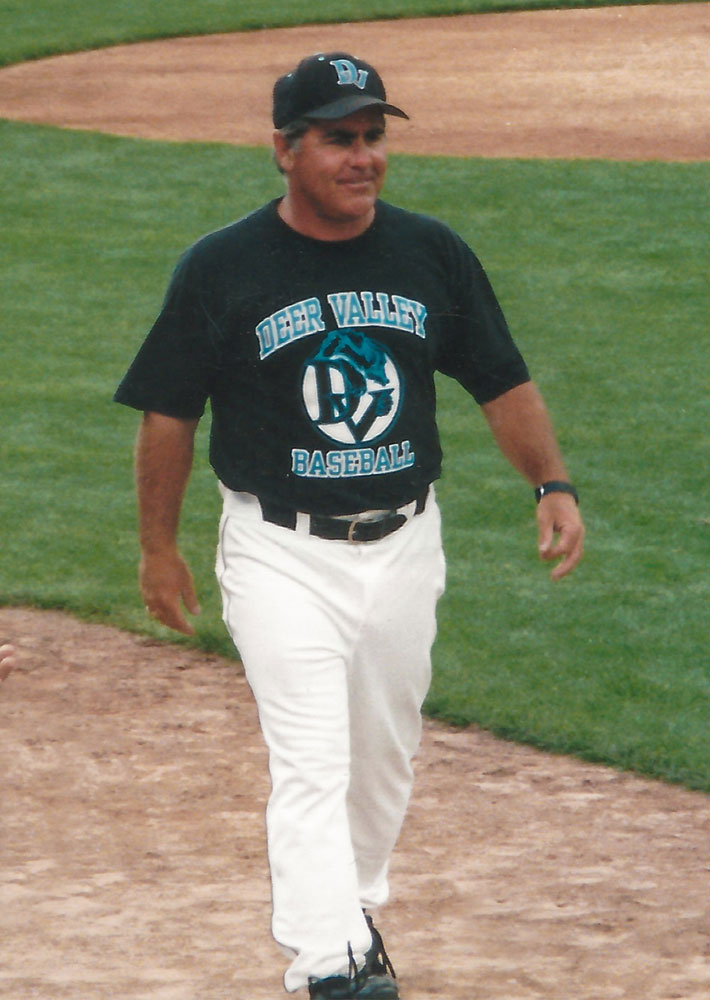 In a coaching career that spanned over four decades beginning in the mid-80's at Antioch Junior High and that continues today with stops at Antioch High School and Deer Valley High School, Coach Dennis Luquet has always been linked with Antioch sports, success, and athletic excellence.
Upon Luquet's retirement from coaching at DVHS in 2012, his teams had an amazing overall record of 269 wins and 123 losses. In the 15 years under the guidance of Luquet the Wolverine baseball team advanced to the North Coast Section playoffs 14 times. In this tenure the Wolverines never had a losing season. In 1998 he was named Contra Costa Times Baseball Coach of the Year.
In 2003 Coach Luquet led the Wolverines to the North Coast Section Championship with a 24-8-1 record. In addition to the North Coast Section title, the Deer Valley baseball squad also won the Bay Valley Athletic League Championship five times. Coach Luquet had 13 players drafted by Major League Baseball and an additional 19 players earned college scholarships. Daniel Denham, Hall of Fame class of 2017, coached by Luquet, was a first round selection by the Cleveland Indians in the Major League Baseball Draft.
He also coached ASL Hall of Famers Keisha Johnson (2015), Stephanie Andrews (2016) and Kris Gravelle (2017) to mention a few.
During his long career as a teacher and coach for the Antioch Unified School District Luquet served as Athletic Director at Antioch Junior High, coached varsity volleyball and tennis at Antioch High as well as softball and basketball at Antioch Junior High.
Coach Luquet has continued his career at Diablo Valley College initially as head baseball coach, he then moved over to head softball coach and currently has resumed the duties of head baseball coach at DVC.