2002 DVHS All-Around Male Athlete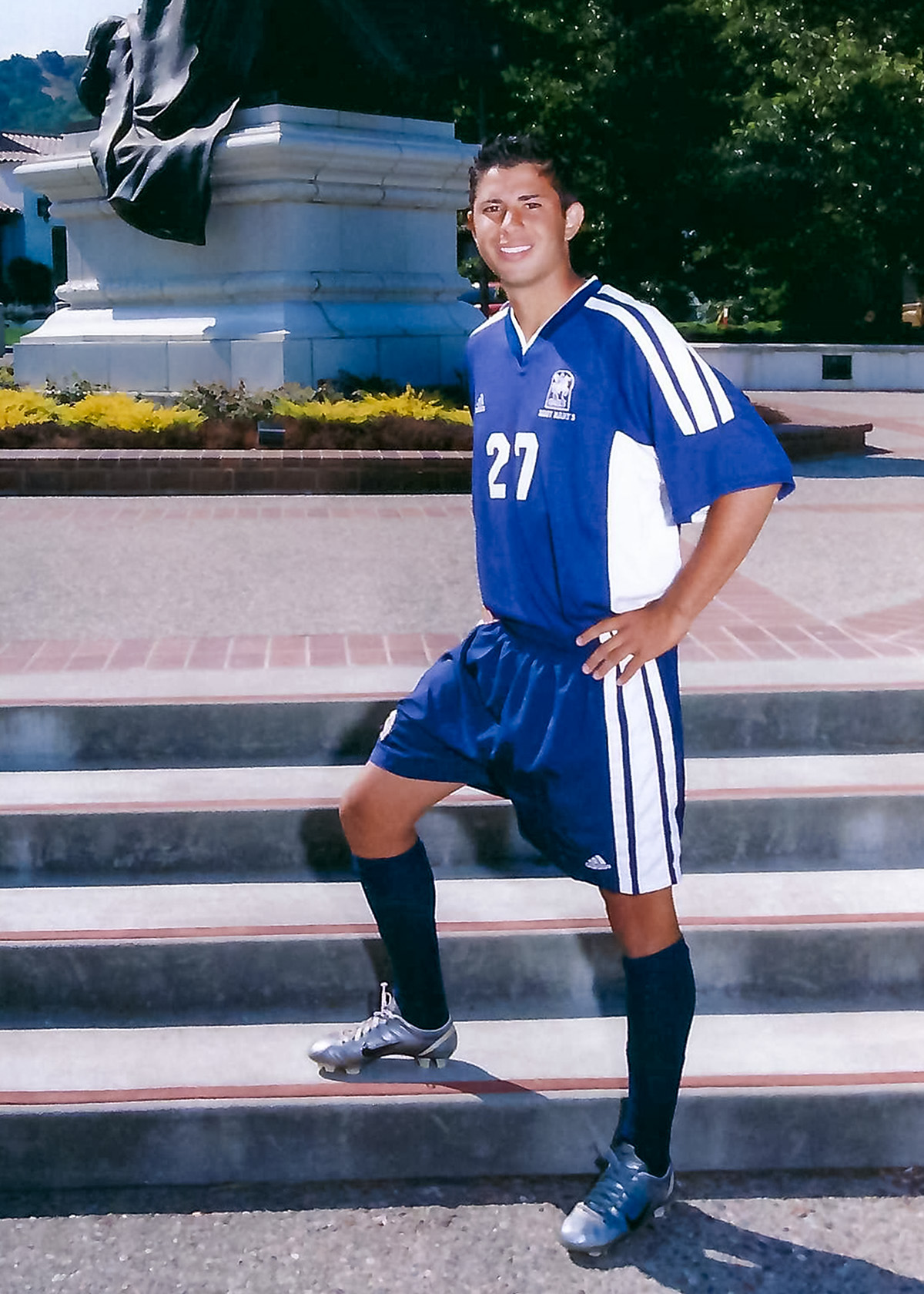 Devon Almarinez was selected to the varsity soccer team his sophomore year which enabled him to compete alongside his older brother Sports Legends Inductee, Niles Almarinez. The two of them were instrumental in helping Deer Valley High Schools win its first North Coast Section Division 1 Soccer Team Championship over perennial powerhouse De La Salle in the NCS Championship Game.
Following the championship season, Devon decided to compete in cross-country and track & field to improve his endurance for soccer. He won his first cross-country race at the Contra Loma Reservoir Meet which inspired him to continue to compete and train resulting in him being selected 1st Team All-Bay Valley Athletic League and Most Valuable Runner on the Deer Valley Cross Country Team.
Devon was a strong and fast runner who excelled in the 800 meters in track and field. He was undefeated his senior year in the 800 meters and placed 2nd at the North Coast Section Meet of Champions with a time of 1:55.17 that qualified him for advancement to the California Interscholastic Federation Track & Field Championships. At the conclusion of the season, he was selected 1st Team North Coast Section 3A and 1st Team All-BVAL in Track & Field.
As a senior, he was selected 1st team All-BVAL in all three varsity sports in soccer, cross country and track & field. He was honored as the 2002 Deer Valley High School Male Athlete of the Year and a member of the prestigious Contra Costa County Times Top 50 Male Athletes.
Following high school graduation, Devon earned an athletic scholarship to play soccer at the University of San Francisco. After completing his first year of soccer at USF, he decided to transfer to Saint Mary's College to join his brother Niles on the Saint Mary's College Soccer Team.
Click on photo to enlarge.