2005 AHS Wrestling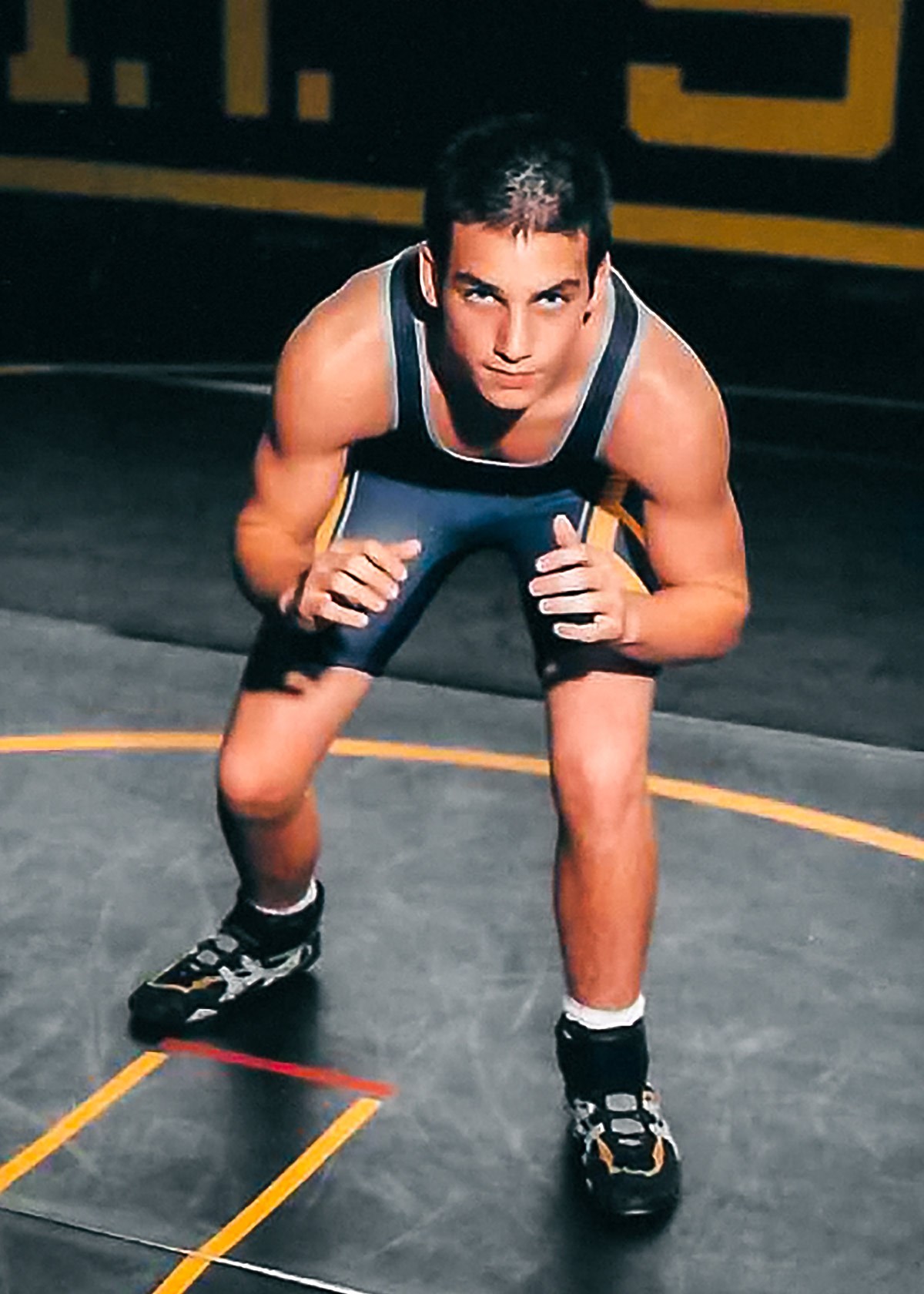 Dominic Mutulo had an outstanding Senior year wrestling for Antioch High School. Entering the CIF tournament as an unseeded wrestler, Dominic surprised everyone with a 4th place finish in the 147 lb. weight class at the 2005 California Interscholastic Federation State Wrestling Championships at Rabobank area in Bakersfield. AHS Coach Dan Lovell was quoted as saying "I knew he had it in him. It was just a matter of when he was going to get hot." "Mutulo surprises everyone at state" was the local newspaper headline following the CIF Tournament where he won 5 of 7 matches, 3 of which were pins.
Dominic started his high school wrestling career as a freshman. In his sophomore year he secured a spot on the varsity team and received a varsity block A letter. As a junior, Mutulo ended the season with 22 pins and finished second at the BVAL tournament.
Dominic's senior year was not short of accomplishments. He took first at the Newark Ironman Tournament, first at the Lou Bronzan Tournament, second at Mission San Jose Tournament, fourth at the Las Vegas 100 which had multiple States competing. Mutulo finished first at the BVAL tournament, second at the NCS tournament, and completed his outstanding season with a fourth-place finish at the State Wrestling Championships. He had 37 pins as a senior which earned him the Antioch High School Ironman award.
Dominic and his team captured team titles for both the individual North Coast Section as well as the first ever NCS Class 2A East Bay Team Dual Wrestling Championships. Mutulo was named Antioch High School Male Athlete of the Year, BVAL Wrestler of the Year, and was selected as one of the Top 50 Male Prep Athletes of the Year by the Contra Costa Times.