All Around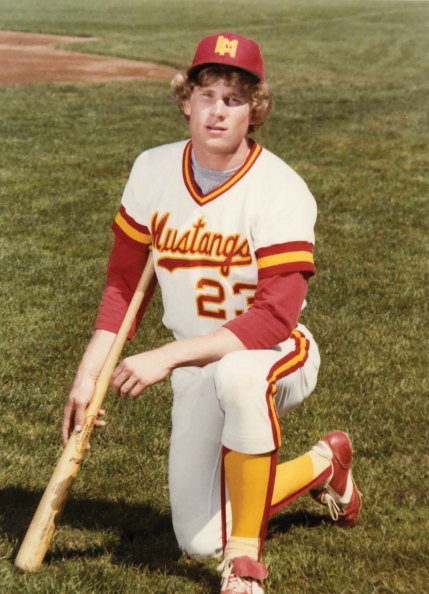 He was just one of twelve Antioch natives to reach at least the Double-A in the minor leagues, but Doug Snyder's athletic prowess reached far wider than the baseball diamond.
The fast and wiry 6-foot-1, 175-pound outfielder was a first-team All-Diablo Valley Athletic League (All-DVAL) for the Panthers in 1980 when he hit .341. The following season as a senior, he was voted team Most Valuable Player when he upped that average to .392 and picked second-team All-DVAL that season.
His baseball career really took shape at Los Medanos College (LMC) in 1982 and 1983 when he was named first-team All-Camino Norte Conference both seasons and First-Team All-State California Community College as a sophomore. He also was chosen Top Male Athlete overall at LMC in 1983.
Snyder's tenure under coach Tim Strain at LMC helped him get drafted by the Houston Astros in the 19th round in 1983. During his seven year stint in the minor leagues, the outfielder and first baseman hit 34 home runs, drove in 274 runs and stole 89 bases.
His best year was at Single-A Visalia in 1988 when in 427 at-bats, he hit .300 with 31 doubles, 3 triples, 12 home runs and stole 26 bases.
Snyder was promoted to Double-A Orlando (Fla.). He finished his baseball career after five minor league seasons and a career .262 average with 51 extra-base hits, 69 RBIs, 17 steals and 9 home runs.
His football career as a defensive back and wide receiver was equally impressive at Antioch High and LMC.
He garnered first-team All-DVAL honors as a senior defensive back for the Panthers in 1980, leading the team with five interceptions. On a run-oriented squad, he also had 15 catches for 299 yards (19.9 yards per catch). All of it helped him earn All-East Bay honorable mention honors.
Though baseball was his first sport, he showed off his receiving skills and speed during a fantastic two-year football stint for LMC.
As a freshman, he led the state in receiving with 60 catches for 933 yards and 6 touchdowns. He showed off his skills early against the state's second-ranked team Sac City, hauling in seven passes for 101 yards and a touchdown in a 44-27 defeat. He added a season-high 11 catches in a game against Modesto and finished with eight catches for 133 yards and two scores in a wild 28-27 win over Delta College. His reception and yardage totals at the time were single-season LMC records, making Snyder an easy pick as LMC's "Top Offensive Player". He was also selected first-team All-Camino Norte Conference.
As a sophomore, he was voted team Most Valuable Player and first-team All-CNC again. He finished his football career with a two-year total of 115 catches for 1,858 yards and 11 touchdowns. His combined reception total those two seasons led the state and was second in the nation. For Snyder's performance he was named to the 1983 All-State junior college Division II team as a receiver.
Beyond his football and baseball prowess, Snyder also was a varsity team member for the Antioch basketball team his senior year in 1980-81. In the end, there was little to nothing Snyder couldn't do on the athletic field and court.