1984 AHS Football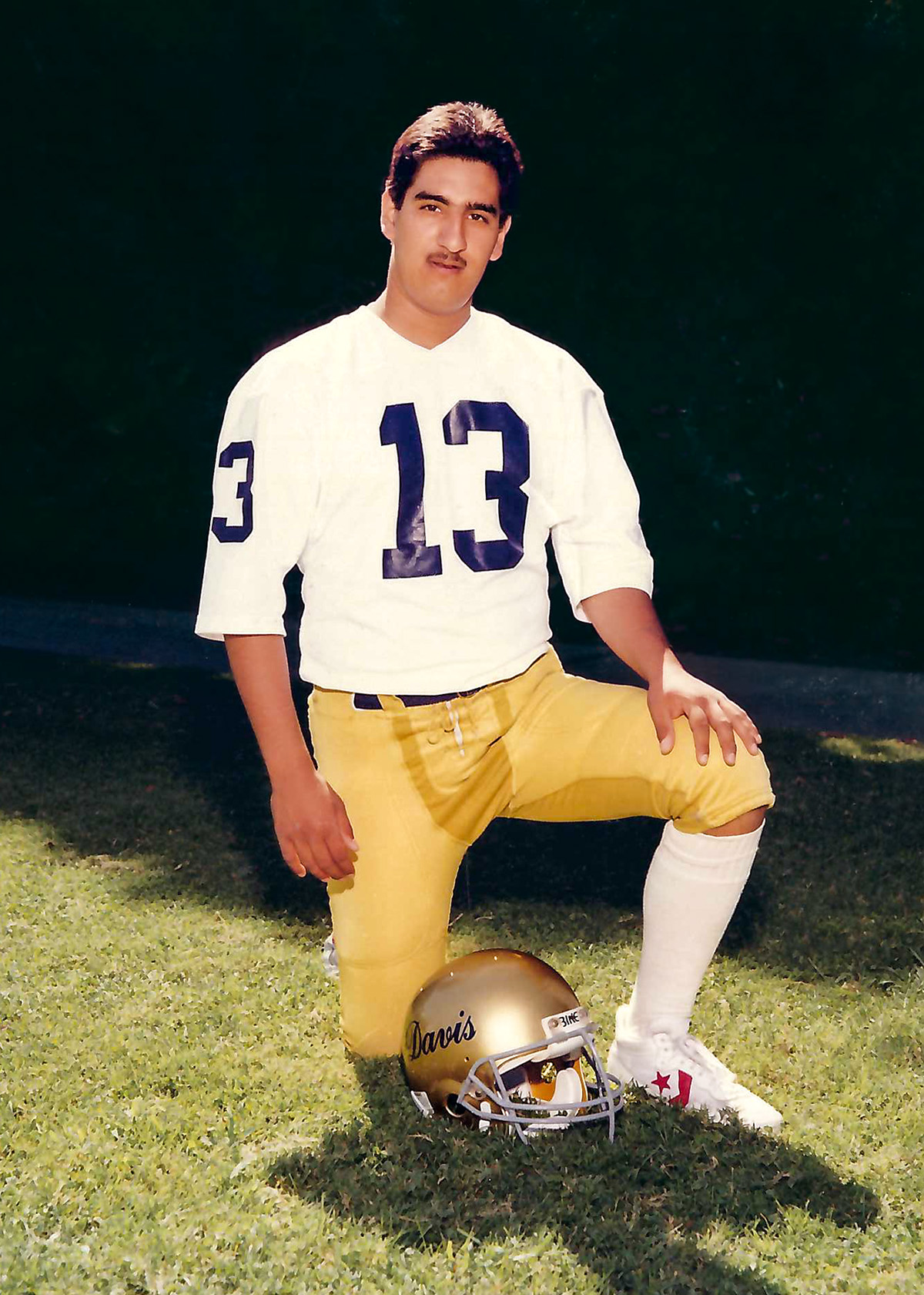 Eddie Loretto decided to focus on becoming a full-time kicker his junior year at Antioch High School. After a year at the JV level, Loretto became an offensive weapon as a senior for the Panthers. He had 4 field goals that season of 40 or more yards missing only one and was 31-33 on PAT's. His 47 yarder set the Panther record for longest field goal, a record that stood for 15 seasons. As a senior his accomplishments were recognized by being named 2nd Team All-League and 1st Team All-East Bay. In addition, Loretto was named to the San Francisco Examiner's All-Bay Area team.
Upon graduation, he took his powerful left leg to UC Davis to become a member of the Division 2 powerhouse Aggie football squad. After redshirting his first year, he was named the starting kicker for the Aggies. In that 1985 season, Loretto hit 16-21 field goals setting a school record for most FG's in a season. He was also 37-40 on PAT's and his 85 points set another school record. As a sophomore, Loretto was 12-15 on his field goals, landing him a spot on the All-Conference 1st team. His senior year saw Loretto connect on all 26 of his PAT's and 7-12 on FG's, again earning him 1st Team All-Conference and Honorable Mention on the Little All-American list. He graduated as the Division 2 all-time career scoring leader, setting school records for most FG's, PAT's and scoring for both a season and career. He still holds school records for most PAT's (8) and FG (4) in a game and his 273 career points rank second among all Aggie kickers.
Loretto is currently a history professor at the College of Alameda. He retired from coaching in 2022 after 12 seasons as special teams coach for Pittsburg High School.
Click on photo to enlarge.