2007 AHS Basketball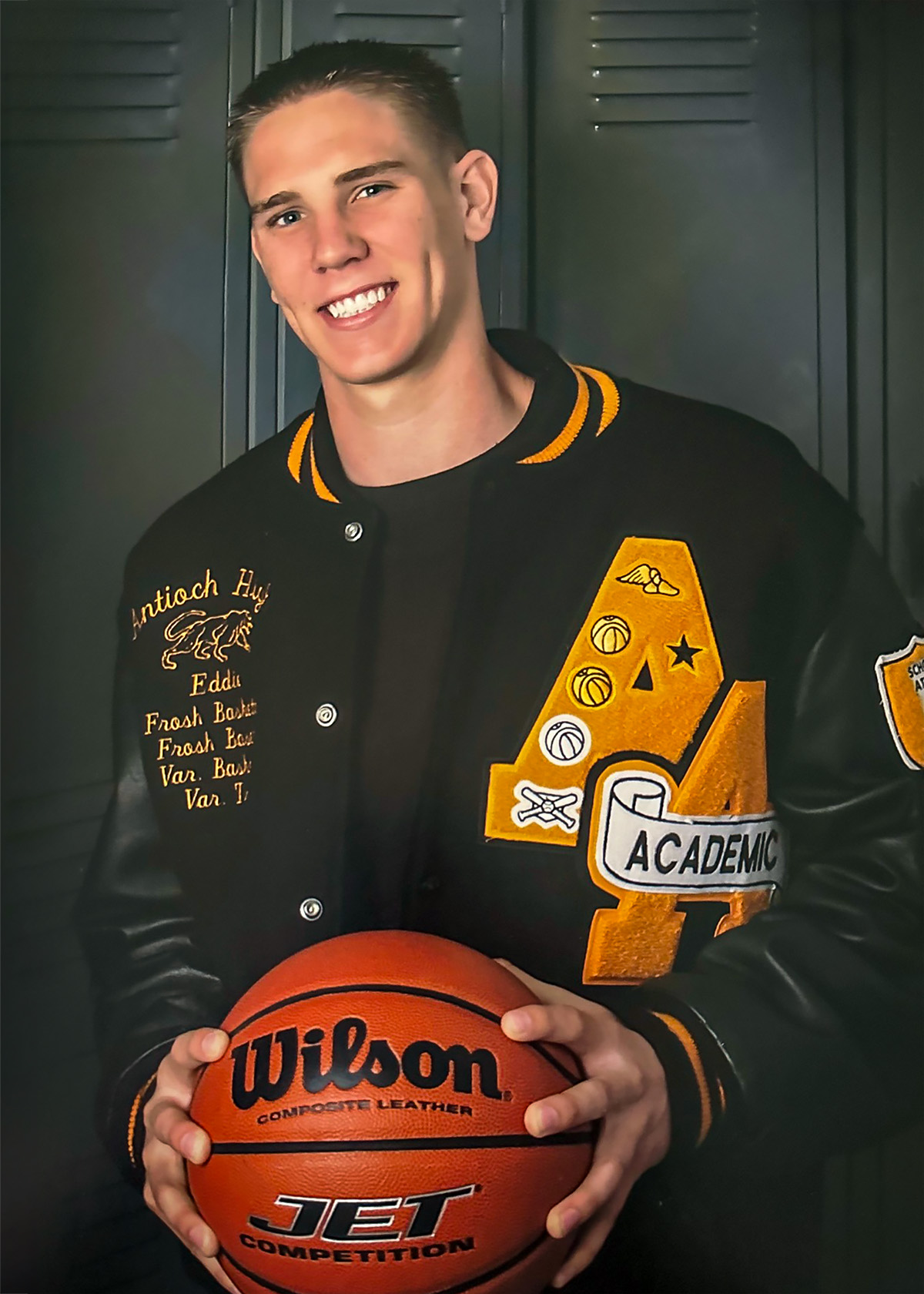 Following a 2-22 season in 2004-05, the Antioch Panthers stunned local basketball fans when they compiled a record of 43-13 over the next two seasons, including an impressive 23-7 in the formidable BVAL. A major contributor to that turnaround was point guard Eddie Miller. As a junior, Miller averaged a double-double of 15 points and 10 rebounds per game. The Panthers finished the season 21-7 with their first NCS playoff berth in many years. Miller's accomplishments were recognized by being selected 1st Team All-League and 3rd Team All-Contra Costa Times.
Miller's impressive junior year was just a warmup of what was to follow. As a senior, Miller led the Panthers to another NCS record of 22-6, finishing 14-2 in the BVAL. That season marked the first victory over De La Salle in the program's history. Miller led the league in scoring with a 15.6 average over the 16-game league schedule and was named the league MVP. Again, the Contra Costa Times recognized Miller by placing him on the All-CC Times regional squad. The Times also named Eddie to its top 50 male athletes list in both his junior and senior years. Finally, Miller was named the Panther's Senior Athlete of the Year in 2007 for his exploits in both basketball and track and field.
After graduation, Miller walked on to the basketball program at the University of California, Berkeley where he appeared in 15 games over two seasons. He then transferred to UC Davis on a scholarship for this final two years of eligibility. Over the next two seasons, Miller started 52 games as a point guard, scoring a total of 631 points. His senior year was highlighted by a 35 point outburst versus league opponent UC Riverside.
Miller concluded his basketball career by playing professionally in Brazil for 1 year.
Click on photo to enlarge.