Football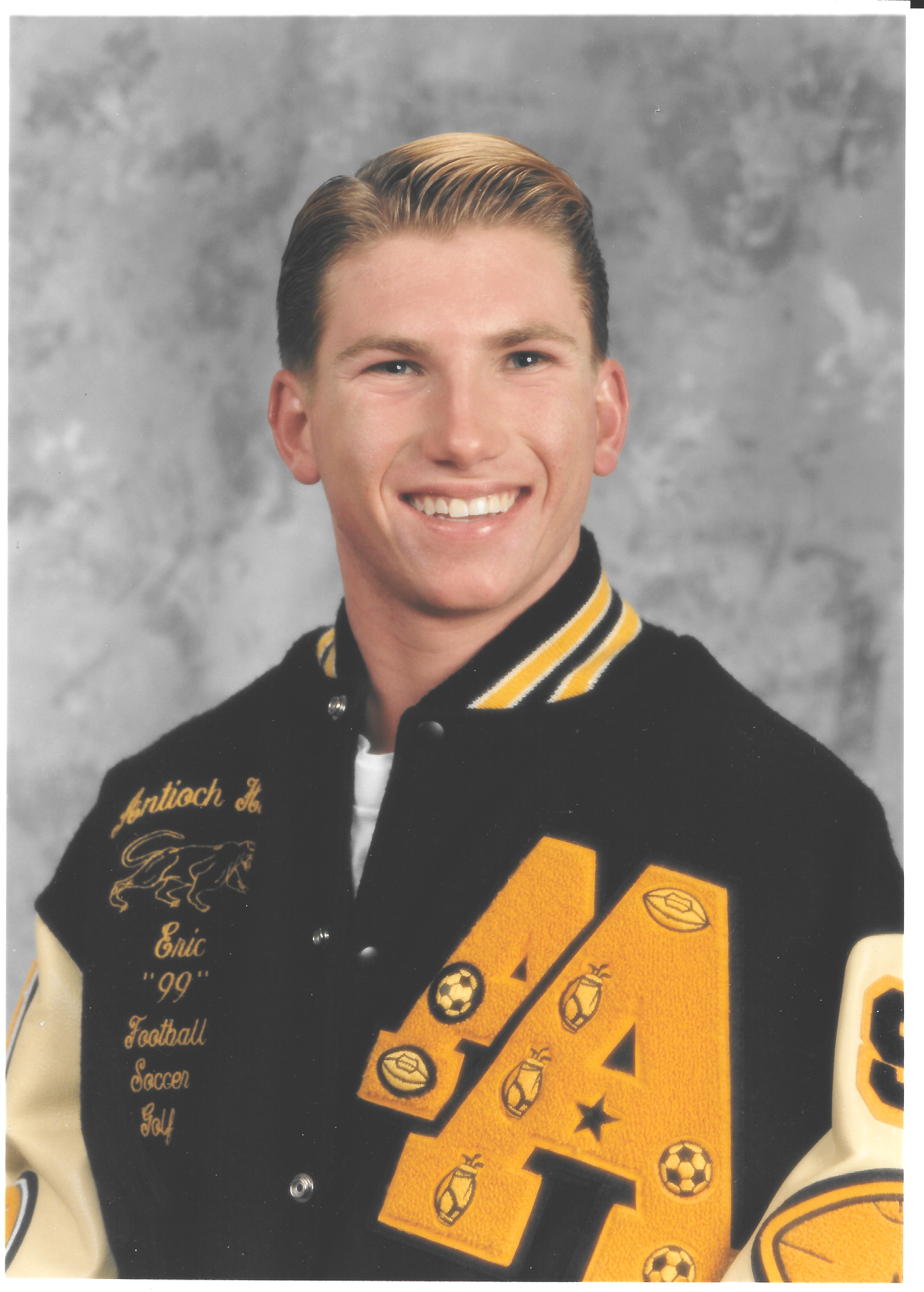 When one thinks of combining athletics and academics there is no better example of this than Eric Johnson, Antioch High School's 1999 Athlete of the Year and Class Valedictorian.
Eric's high school athletic accomplishments are many. He was a 2-time 1st Team All-BVAL award winner in football and set the Antioch High school record for the longest field goal ever at 53 yards with 21 of his 35 kickoffs going for touchbacks. In his senior year he had field goals of 53, 48, 47 & 45 yards. In addition he handled the punting duties for the Panthers averaging 43.2 yards per punt.
Eric's kicking skills were recognized well beyond the local level. He was named #11 on the Contra Costa Times Football "Cream of the Crop" list in 1999. Super Prep Magazine named him to their All-West Region Football Team and the Contra Costa Times and the San Francisco Examiner named him to the All-Area Team. His high school awards only got better as he was named by CalHigh Sports to the State of California Football All-State 2nd team after his senior season.
Eric also played golf and soccer at AHS. In golf he was 4 time 1st team All-BVAL, 3 time MVP and captain of the 1998 BVAL championship team,
Eric's academic and athletic skills led him to Stanford University where he earned a full ride athletic scholarship for football. He was a 3-year starting punter for the Cardinal and averaged 42.9 yards per kick his senior year. In 2003 he was named to the 2nd-Team All- Pac 10 Team and was voted Stanford University's Football Special Teams MVP. Eric was a member of the 1999 Rose Bowl and 2001 Seattle Bowl Teams. In 2004 he signed a free agent contract with the Tennessee Titans and played in 3 preseason games.
While at Stanford Eric also lettered in Golf in 2003 and 2004. In 2004 he was named the recipient of the "Traditions" Award which is awarded annually to the player who exhibits leadership, strong work ethic, academic excellence and understanding of the traditions of Stanford University and Stanford men's golf.