Baseball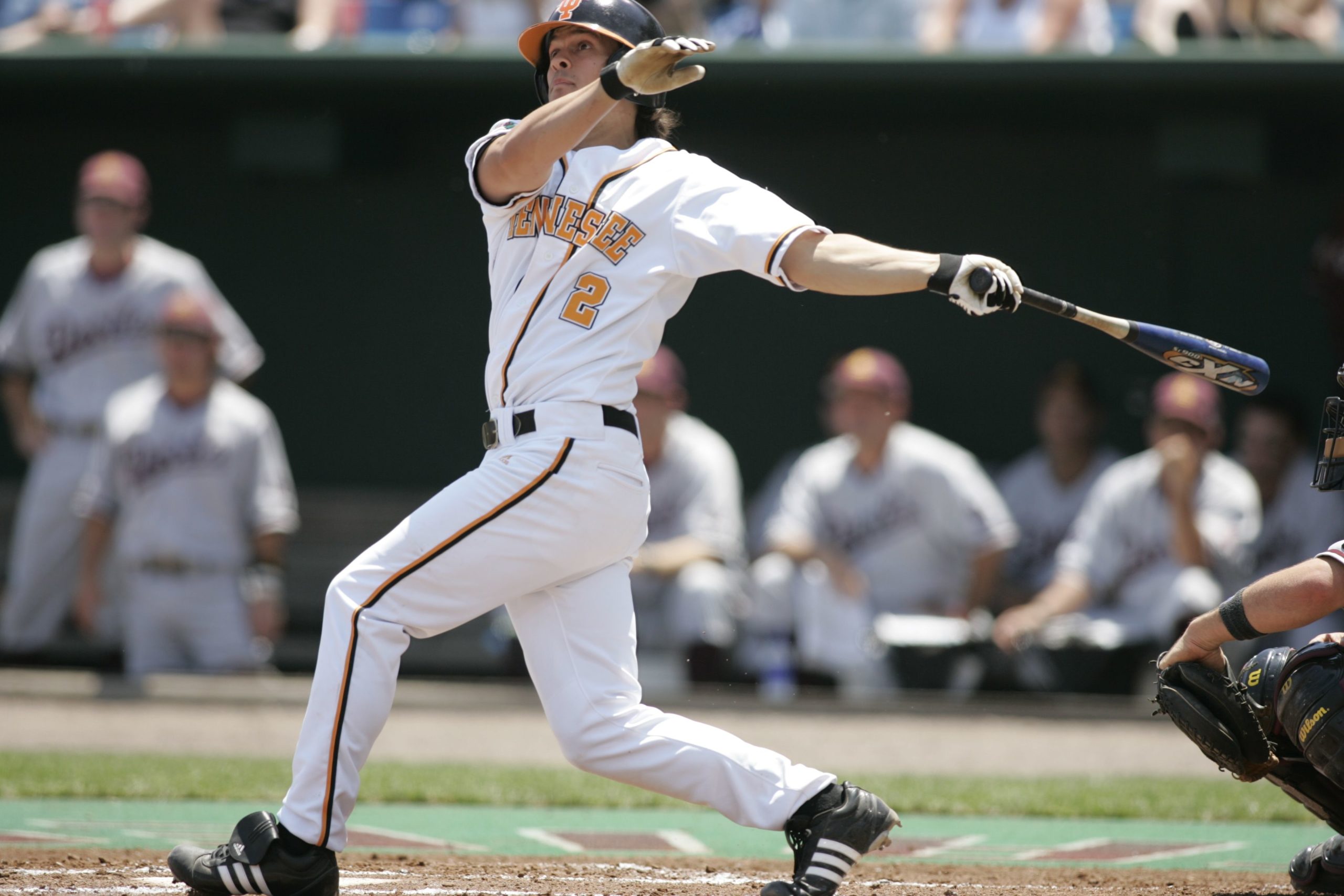 In 2003, when Eric King was in his second season as an All-Conference shortstop at LMC, an assistant coach named Fred Corral from Sacramento City College was closely watching him play. Eric could do it all: excellent hitter, magnificent defense. He had four-year college offers from some of the premier west coast programs, including USC, Arizona, and Long Beach State. Corral wasn't going to be deterred. He had accepted a new job as an assistant at the University of Tennessee, and he wanted Eric to join him. "Tennessee was my first recruiting trip," Eric recalled. "I never went on another."
The 2001 graduate from Deer Valley High was a star on the diamond in East County and in the Southeast Conference. At Deer Valley, he was First Team All-BVAL as a junior and senior. He was a four-year starter for the Wolverines. He led them to league titles in 1999 and 2001. In his senior year he had 19 RBI's, 16 stolen bases, and batted .434, a school record.
Eric was even better at Los Medanos. He was a two-time community college All-American. He set Mustang's single-season records for batting average (.449), hits (88), and longest hitting streak (28 games).
At Tennessee, Eric started all but one of the 129 games the Volunteers played during his two years at the school. His first season in 2004 was a preview of what was to come. He played sterling defense at second base and struck out only 13 times, fewest among the regulars. As a senior, Eric improved his batting average by 56 points to .332, and once again had the fewest strikeouts among the starters.
Having been switched to shortstop in the off-season, he led in assists by a wide margin with 205. The 2005 Tennessee Vols achieved their goal of going to the College World Series, only the fourth time in school history. Eric was ready to shine and batted a whopping .667 before the Vols were eliminated by Arizona State. It wasn't until 2021 that the Vol's got back.
Eric's next stop was the minor leagues. He was the 2005 13th-round draft choice of the Houston Astros. King's best season was his first. Back at second base, he hit .305 with the Tri-City Valley Cats of the Single-A New York-Penn League, and he made the all-star team. Eric continued to play in the Astros farm system for two more years, retiring after the 2007 season.