Track & Field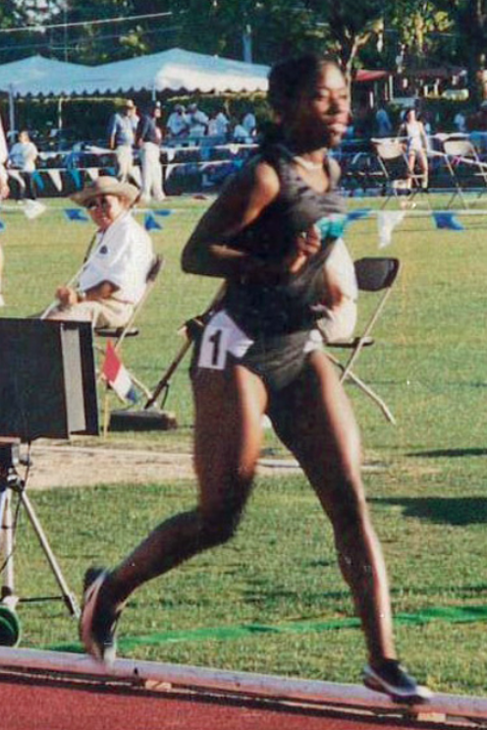 Erica Porter shares one record that no one will ever be able to top. The 2002 Deer Valley High graduate was the first Deer Valley woman track and field athlete to qualify for the California State Track & Field Championships in an individual event. She accomplished that honor by finishing 2nd at the North Coast Section Meet of Champions in a personal best time of 56.87 her junior year.
Along the way she would achieve a number of milestones. As a sophomore she finished 1st in the 400 meters at BVAL League Meet and followed that by winning the event as both a junior and senior becoming one of just a few people to win a league championship in the same event 3 years in a row. That year she also got her first exposure to the pressure of the State Meet by running the 3rd leg of the 4 x 100 meter relay which finished 7th in the State Finals.
As a junior she went on to win at the North Coast Section III-A meet in the 400 then proceeded to repeat that championship her senior year as well. At the State Meet her junior year she qualified for the 400 meter finals with the 5th best time out of 24 entries in the trial heats and would go on to finish 9th the next day in the finals while fighting through an Achilles tendon injury which impacted not only her junior year but senior year as well.
After high school Erica earned a Track & Field Scholarship to run collegiately at California State University Sacramento. At Sac State she ran both the indoor and outdoor seasons during her 3-year career becoming an integral part of the 4×400 relay teams as well as finishing 5th in 400 meters at the Big Sky Championships her sophomore year.