2002 DVHS Track & Field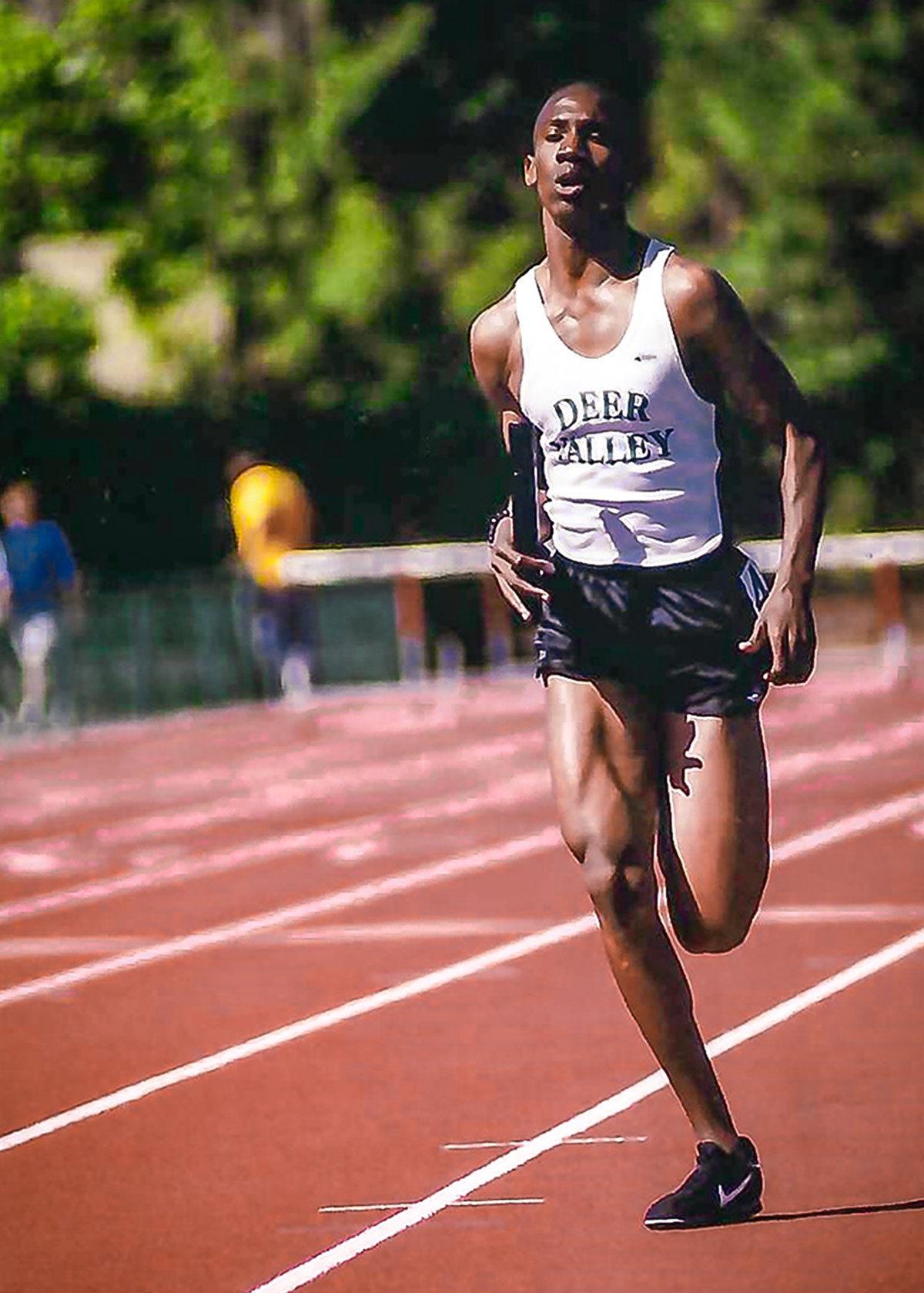 Everett Savoy began his Deer Valley High School track & field journey as a sophomore. That year he would become an integral part of the Deer Valley sprint core helping his team qualify for the State of California CIF Championships in the 4x100m relay beginning a 3 year streak in which he would qualify for the State Meet 5 times. Once in the 4×100 meter relay, twice in 4×400 meter relay and twice in the open 400 meters.
Everett would blossom his junior year where he became the BVAL champion in both the 200 and 400 meters and qualified 2nd in the 400m at the North Coast Section Meet of Champions earning him his first trip to the State Meet as an individual. He also ran a key leg on the NCS winning 4x100m relay team which advanced to the State Meet as well. His season ended by being named Deer Valley Most Valuable Track Performer.
As a senior Everett's was voted Deer Valley track and field Team Captain and was the recipient of the schools "Big Stuff" award. His 4th place performance at the Meet of Champions would qualify him for his 2nd individual return to the State Meet in the 400 meters and his 2nd return in the 4x400m relay.
After graduation Everett attended San Francisco City College. As a freshman he and his teammates were conference champions and in his sophomore year they won the California State Community College Track And Field Championships.
Everett received a track scholarship from California State Northridge. He continued to run the 200, 400 and both relays for the Matadors and as a senior he finished 3rd in the Big West conference championships running a 400m PR of 47.42
Everett graduated with a double major in Kinesiology and Radiology and served in the military 3 years with the US Army.