Wrestling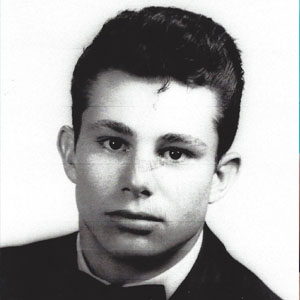 The fitness legend and folklore of Herbie Miles ran wild throughout the sandlots of Antioch in the late 60's and 70's and now Herb enters the Antioch Sports Legends Hall of Fame.
Miles, a 1964 graduate, gained most of his accolades at AHS as a wrestler but was also a three year varsity catcher in baseball and a nose guard in football his senior year.
Miles placed second at the DVAL Wrestling Championships as a Junior. The following year he captured the DVAL Championship. He advanced to North Coast and placed second earning him a trip to the Northern California Championships. He finished his senior season with a stellar record of 18-4 and was named the team MVP.
Upon graduating Miles played baseball as a catcher at Diablo Valley College in 1965 where he played with several of his former Panther teammates including Sports Legends Hall of Fame Inductees Ron Morelli (Class of 2010) and ElRay Laughlin (Class of 2013).
After DVC Herb embarked on a career in amateur boxing. Herb won the San Francisco Golden Gloves Championship in the Heavyweight Novice Division in 1973. Miles then advanced to the Western Regional Olympic Trials in 1976 where he won two matches and then suffered a broken hand that ended his career. Herb finished his amateur career with a perfect 5-0 record. He once sparred with World Heavyweight Champion George Foreman.
In 1976 Herb was inducted into the Antioch Wrestling Club's Hall of Fame. Miles set many records in the Physical Fitness Program during his high school days including 27 pull-Ups, 85 push-Ups and throwing a softball 312 feet.
Herb is the second in his family to be inducted into the Antioch Sports Legends Hall of Fame, joining his son Aaron Miles, who was inducted in the Class of 2014.