Community Service Recipient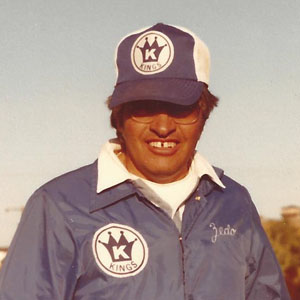 Horace "Zedo" Cattolico began a very long and distinguished career of serving Antioch's youth in 1970 as a Coach for the Delta Volkswagon "Bugs" in the Antioch Little League West Minor Division. He and Manuel Jiminez led the expansion team to a league title. The following year he went on to manage another expansion team, the Falcons, in the West Minor Division. In his two years with the Falcons he led them to two league championships. During those two seasons he was able to coach his son, John. He then moved up to the West Major Division and managed the Kings from 1973 to 1994. During that time the Kings won three league titles. Zedo managed three Antioch West All-Star teams in 1978, 1979 and 1980. Zedo coached hundreds of youth on his Kings teams including 2012 Sports Legends Inductee, Jeff Siino.
After an illness, Zedo returned as an Assistant Coach for the Kings from 1995-1998. In 1999 he was an Assistant Coach for the Phillies, where he coached his grandson, John Jr.
In addition to coaching Little League baseball, Zedo coached basketball for Holy Rosary School 6th graders and won a catholic school league championship in 1978, where several of the team members became members of the 1984 AHS Baseball team that won the North Coast Section Title and were inducted into the Antioch Sports Legends Hall of Fame Class of 2013.
Zedo additionally served Antioch youth sports as a Supervisor and Coach for the Jr. Warriors youth basketball program and the Jr. Giants youth baseball program. He also worked with the City of Antioch's recreation department for 18 years, setting up and organizing the baseball and softball fields.
Zedo's greatest support group is from his wife of 55 years, Carol. His sons Tobin, John, and daughter Angelina, along with 8 grandchildren and 4 great grandchildren.