All-Around Female Athlete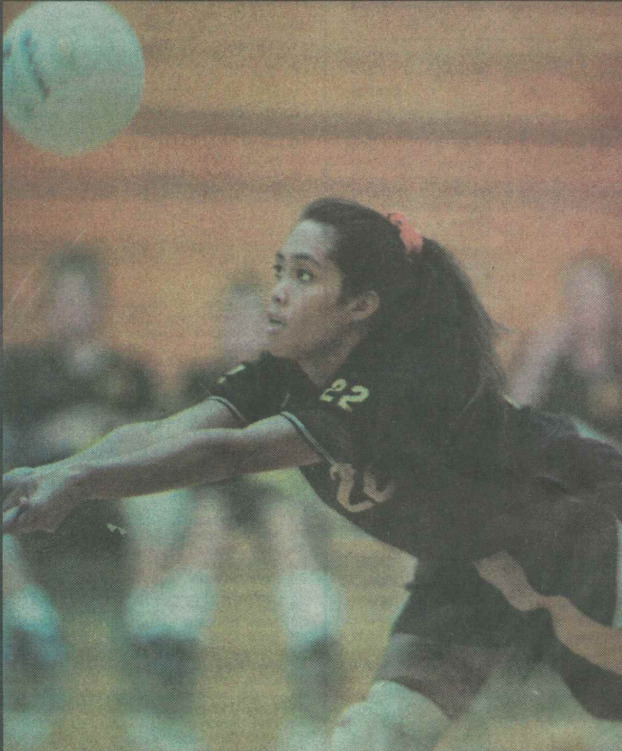 While compiling a list of athletes who excel in multiple sports, Jennifer Saguindel's name rose to the top.
When Jennifer heard she was entering the Antioch Sports Hall of Fame, she modestly said it was nice to be nominated and exciting to be selected. She is being honored for her outstanding participation in softball, volleyball and track.
This All-Around Female Athlete was named Antioch High School's Senior Athlete of the Year. She was captain of the volleyball team (12 times), a two-time most valuable player and one of the Contra Costa Times Top 50 athletes. As a freshman she earned all BVAL honors in 1991.
Her venture into group sports began as an 11-year-old with the local Little League, thanks to having a best friend whose dad was a baseball coach. He taught her how to throw and catch but, it was Jennifer's PE teachers that got her into softball, first as a manager-scorekeeper and then as a player.
After trying out, she was chosen for the varsity squad. "It was exciting to put on the uniform. It all came naturally to me."
When softball coach John Restock (ASL-HOF 2014) found himself losing two of his three outfielders, he moved Jennifer from shortstop, where she excelled, to centerfield filling in the gap.
She not only proved herself in the outfield but was an offensive threat as well, batting fifth in the lineup and batted .345. At one point, Jennifer had a four-game streak of winning hits.
Softball was aggressive and fun, but she decided, in her senior year, to continue with the sport she most loved, volleyball. But before leaving softball, Jennifer had shared the diamond with three of Antioch High's future Hall of Famers; Stephanie Andrews (2016), Melissa Young (2019) and Tasha Cupp (2017).
In her senior year playing volleyball against an undefeated Monte Vista in a Bay Valley Athletic league game. Jennifer was on fire with 12 service points, 35 assists, six kills and three aces.
Last, but certainly not least, there was track, an obsession that, again, began when her brother Ted brought home a discus and asked her to throw it. She competed on the track team for her sophomore and junior year. "It was huge fun."
She said she was kind of her brother's little tagalong. Mentally she thought she could do anything.
In college, Jennifer competed in softball, track and volleyball for Diablo Valley College. She placed third in the javelin in 1988 Junior College State Track and Field Championships, and she still ranks as DVC's third best javelin thrower and fourth best discus thrower.