All-Around Female Athlete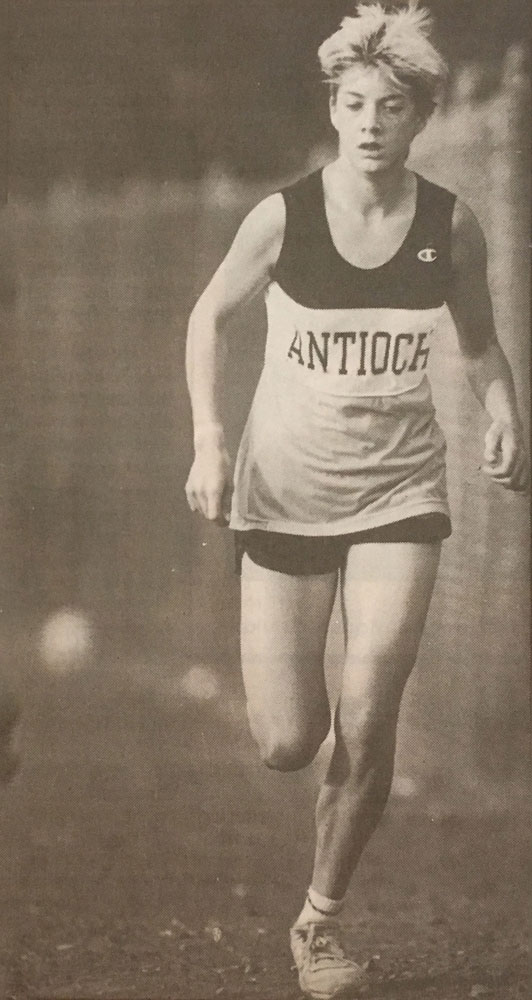 When Shane Felix became the first Antioch High School Girls Diablo Valley Athletic League Cross Country Champion in 1978 little did people realize that it would take 10 years for another girl to finish first in the DVAL Championship race. This year's Female All-Around Athlete Inductee, Jennifer Sells, accomplished that feat her senior year as part of her outstanding high school Cross Country and Track distance running career which included her being named Cross Country MVP 3 years in a row.
As a sophomore, the year before there was a State Cross Country Meet for girls, Jennifer was 1st Team NCS III-A and followed that up the following week with an incredible 2nd place finish in the North Coast Section Meet of Champions. Her 2nd place was the best NCS finish ever for an Antioch Cross Country girl runner allowing her to become only the second girl ever to finish in the top ten at the Meet of Champions to that time.
As a junior, the last year of the original DVAL, Jennifer would earn 1st Team All-DVAL honors, 1st Team NCS III-A recognition and repeat as 1st Team All-North Coast Section by finishing 6th in the NCS Meet of Champions. That finish would earn Jennifer her first trip to the State CIF Cross Country Championships, the inaugural year of the meet.
Her senior year was special as she led her Panther teammates to the BVAL Varsity Cross Country Team Title. She would go on to not only be 1st Team All-BVAL in Cross Country but would match that 1st place effort by winning the 1600 meters at the BVAL Track & Field Championships. In Cross Country she would win her third 1st Team All-NCS III-A honor. She followed that with her third All-North Coast Section 1st Team honor by finishing 6th at the Meet of Champions qualifying her for her second State Cross Country Meet making her, at that time, the first Antioch High School runner ever to qualify for 2 consecutive State Meets.