Community Leader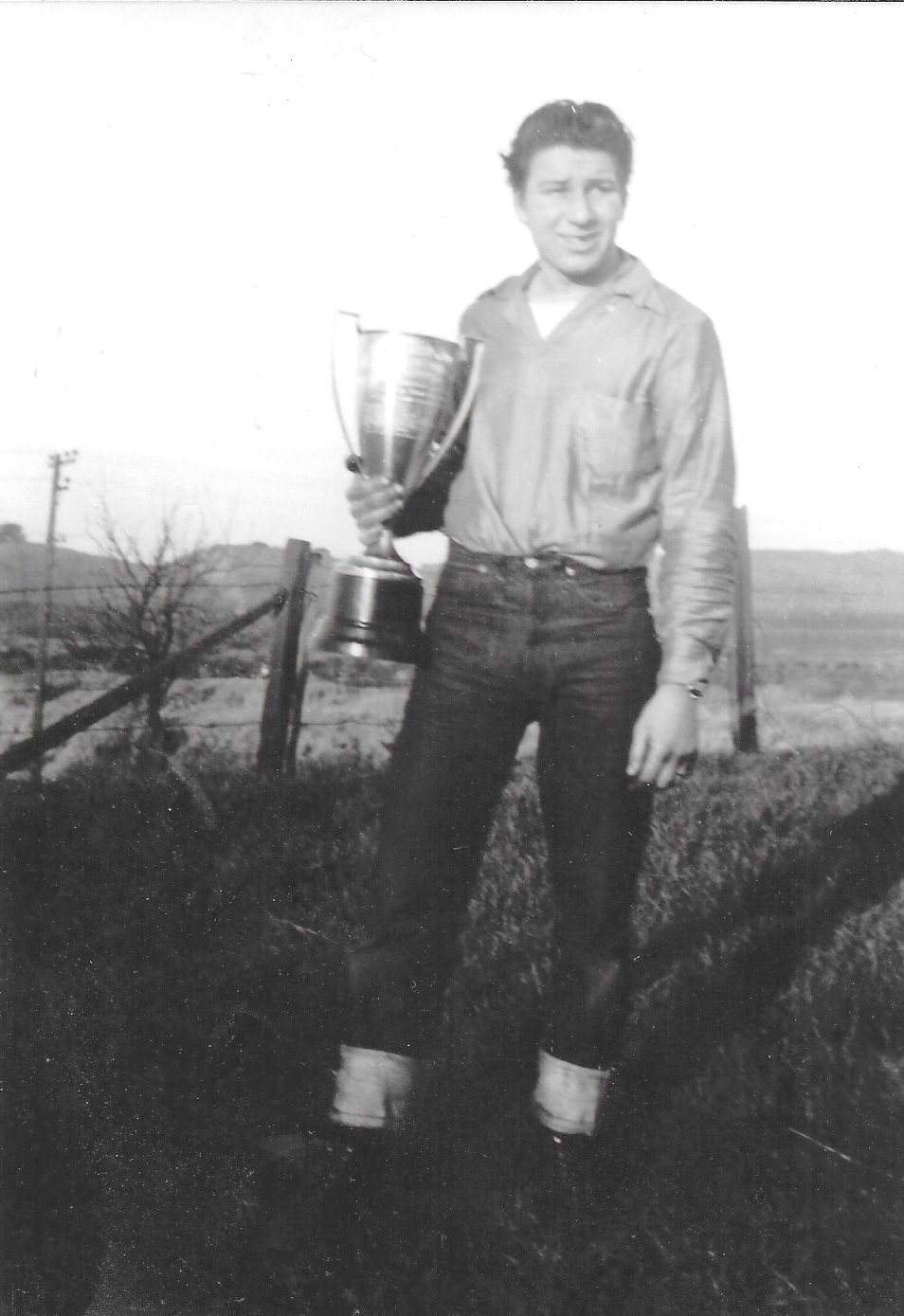 A 1943 graduate of Antioch High, Jim Boccio learned his leadership qualities under legendary AHS football coach and 2007 Sports Legends Hall of Famer, Jack Danilovich. Under Danilovich, Jim was a standout two way player. He culminated his senior season by being named team MVP. After graduation he served in the U.S. Navy from 1943-46. He returned to Antioch and met his wife to be, Phyllis and they were married in 1949 and raised four children. Jim worked with Fibreboard and Dupont from 1949-1986 when he retired.
During his work career and after Jim served as a community leader in so many ways. He was Commodore of the Antioch Water Sports Club, President of AHS Parents Club, President of the Holy Rosary Church Dad's Club, Chairman of the Antioch Drug Council (later known as the REACH Project), Chairman of the Cannery Lady Statue Committee and Board Member of the Bedford Center and St. Vincent de Paul programs for the needy.
Jim also served five terms as President of the Antioch Historical Society, being an instrumental part of the development and implementation of the Antioch Historical Society Museum. He has logged thousands and thousands of hours as a volunteer and "fix-it man" at the museum. In 2005, he along with Tom Menasco, Eddie Beaudin, 2008 Sports Legends Inductee Leo Fontana, and Dave Sanderson co-founded the Antioch Sports Legends. Jim has volunteered endless hours in getting Sports Legends off the ground and maintaining its excellence throughout the years.
Jim has received the Bedford Center Recognition Award for many years of unlimited service as well as, in 2017, being honored with a Lifetime Achievement Award by the Antioch Chamber of Commerce. Jim is the patriarch to the first three generation family of Sports Legends, joining his son Jim, Jr. (2009) and grandson Brian (2017) as inductees. Jim and Phyllis celebrated their 69th anniversary this past February. In addition to their four children, they have nine grandchildren, 15 great grandchildren and three great, great grandchildren.