1982 AHS Football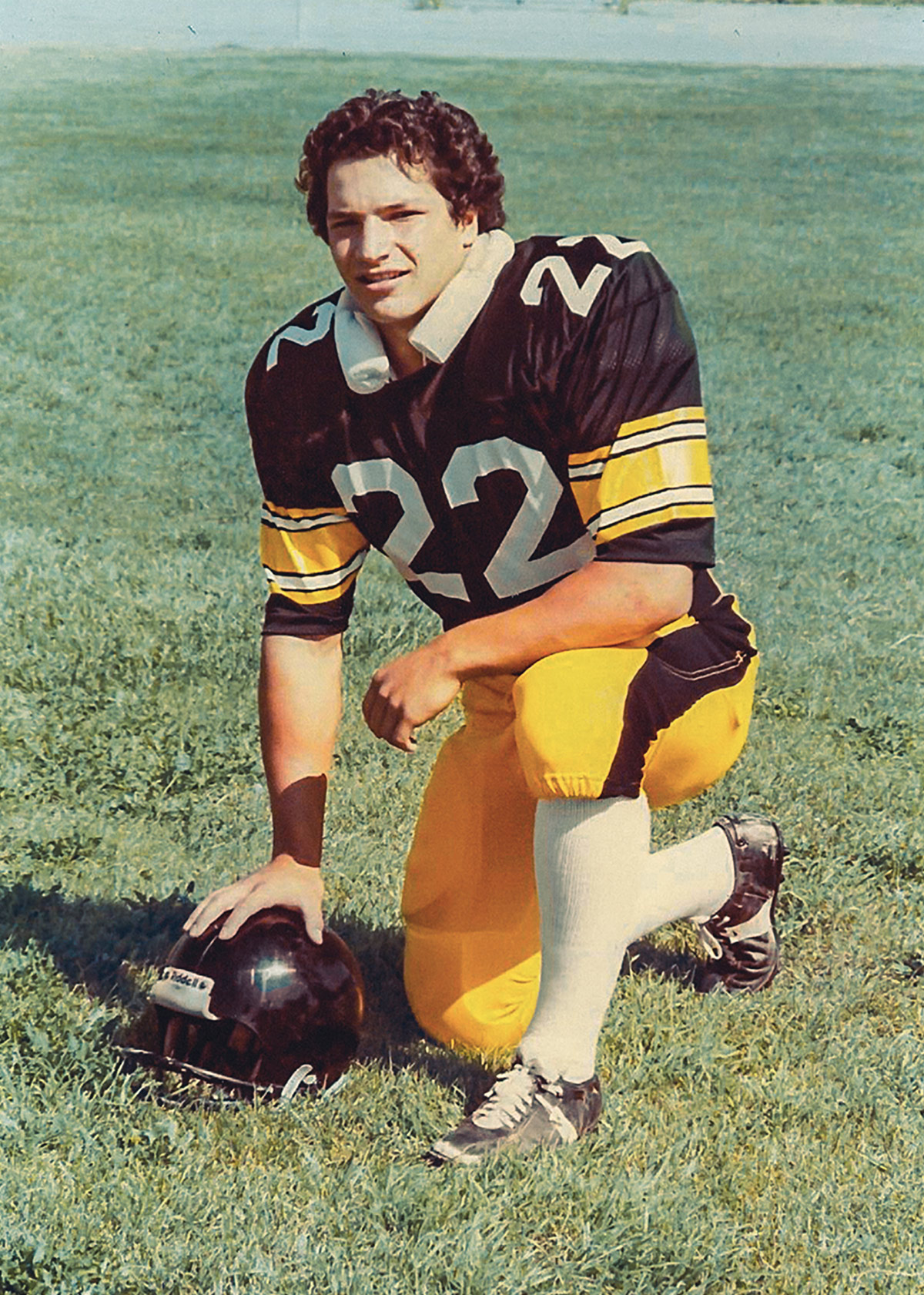 In the storied history of Antioch Panther football, only two players have rushed for over 1000 yards in multiple seasons. Joe Madrigal became the first member of that club in the 1980-81 seasons, followed by Najee Harris over 30 years later. The bruising back ran for 1018 yards in his junior year and followed that up with 1085 yards as a senior. He rushed for 23 rushing touchdowns combined over those two seasons. Madrigal's signature game came in a last minute 18-17 victory over Mt. Diablo where he carried the ball 38 times for 308 yards. Madrigal electrified the crowd that night on the 12-play, 95-yard game-winning drive where he covered the bulk of that yardage with 9 bone-crushing carries. At that time, the 308-yard effort broke the AHS single game record.
His accomplishments were widely recognized as he was twice named first team All-DVAL at running back, and second team all East Bay as a senior. He also earning the respect of his teammates as they chose him as the back-to-back winner of Ron Pritchard 'Best Back' award, and as the team's most valuable player in his senior year. Madrigal concluded his high school playing career by being selected for the Contra Costa – Alameda Country All-Star game, where he played both fullback and linebacker.
After his stellar career at AHS, Madrigal played two seasons at Los Medanos Community College. Here, his hard-nosed running style was a staple of the Mustang offense. As a freshman, Madrigal was his teammate's choice as Co-Outstanding Offensive player. A serious ankle injury slowed Madrigal in his sophomore year, eventually ending his gridiron career.