Community Leader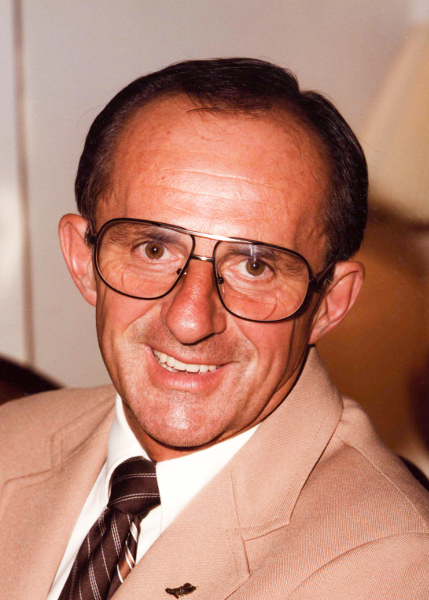 As a 36-year award-winning educator at Antioch junior and senior high schools, a championship cross-country coach, an AHS Boosters Club President and a chairman, researcher and docent of the Antioch Sports Legends Hall of Fame, Joe Olenchalk has given more to one community than many neighborhoods have combined.
If one instance personifies Olenchalk's dedication to Antioch's sporting community than all others it was during his time as teacher, coach and booster's president between 1978-81.
One fall sports banquet went unattended by most of the coaching staffs due to an unresolved contract negotiations. Olenchalk, however, ignored a "sick out," by teachers and made sure that the student athletes received the recognition they deserved.
During that three-year stretch, Olenchalk led the Panthers to three consecutive Diablo Valley Athletic League girls' cross-country championships.
As strong and dedicated Olenchalk was as a coach and educator, his greatest humanitarian traits showed after serving in the army in the 1940s. He worked as a physical reconditioning instructor for wounded veterans.
Many of those soldiers that came back from war had traumatic limb injuries. They led to mental instability, but Olenchalk as a physical reconditioning instructor provided physical and mental support to prepare them for life after war.
After this monumental act of patriotism and altruism, he fed his mind, earning a Bachelor's Degree from the University of Kansas in 1952 and a Master's Degree from Eastern New Mexico University in 1958.
He then dedicated his life to teaching with a specialty in science, starting in Rawlings, Wyoming, where he roamed as a physical education teacher. He left there and moved to Stockton to teach.
Olenchalk earned numerous state and national science awards and in 1991 was honored at an awards banquet held by Tandy Technology Scholars at the Press Club in Washington DC. The event was hosted by the venerable CBS's Face the Nation's moderator Bob Shieffer and U. S. Secretary of Education Dr. Ted Sanders.
Olenchalk co-authored textbooks earned a biology fellowship from the University of California, Berkeley, Lawrence Hall of Science and created national and international science research programs. He also served on three Antioch High School WASC accredited commissions, which assured the public that school programs, including athletics, reflected high standards.
Retiring in 1992 meant even more community involvement. Consider his long list of service:
Antioch Riverfront Commission member
Chairman of the Antioch Police Commission (1995-99)
Antioch Unified School District Board of Education Trustee (1999-2004)
Mello-Roos Board Member (1999-2004, 2007-2009)
Research Committee member Antioch Sports Legends HOF (2006-2010)
Chairman Docents of Antioch Sports Legends HOF (2007-09)
Active Docent for Antioch Sports Legends HOF (2007-20)
When many would see retirement as personal time, Olenchalk answered the call from community leaders to serve in many subsequent roles, continuing to this day.
His legacy as an educator, coach and community service worker touched students that would go on to become doctors, researches, professors and mill workers.
His lifetime dedication to Antioch students, challenging them to excellence, has been inspiring and relentless.
Olenchalk established a classroom of respect, honor and integrity, establishing a foundation upon which successful lives and communities are built and sustained.
"Working with some outstanding students meant more to me than awards," Olenchalk once said.
That, in one sentence, sums up the motivation and altruism of Joe Olenchalk.