Baseball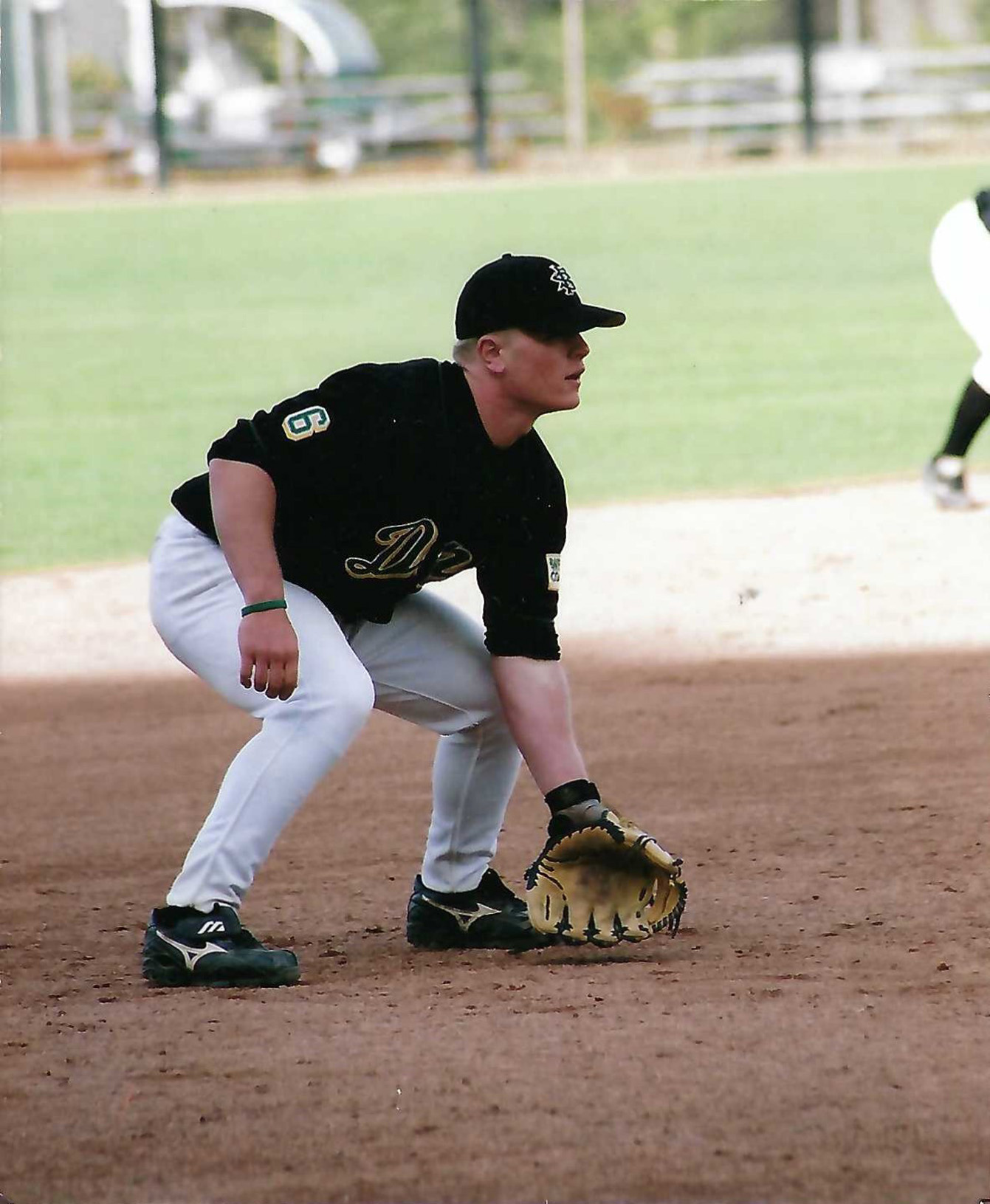 When Joey Railey was selected as a team captain of the University of San Francisco baseball team, no one was less surprised than LeRoy Murray. Joey had played for Murray while growing up in Antioch. "He's the kind of person everybody liked," Murray said of the Deer Valley High School graduate and inductee to the Antioch Sports Legends Hall of Fame. "He always gave 150 percent and is an outstanding individual."
Joey was what managers and coaches might call a sparkplug of a second baseman. He could hit. He was clutch in RBI situations and patient enough to take a walk. He could steal a base. And he could flash the leather at second. He was a star player at Deer Valley and USF, then after playing for a couple of years in the San Diego Padres' farm system, he became the baseball coach at Stuart Hall High School in San Francisco and led the Knights to four straight North Coast Section playoffs.
Joey picked up right when Eric King, another Sports Legend, departed. They were together at Deer Valley for part of the 2001 season — the North Coast Section playoffs — before King headed off to college. By 2003, Railey was first team All-Bay Valley Athletic League and first-team All-Contra Costa Times. He added to those honors by being named one of the CCT's Top 50 athletes and being crowned 2004 senior Athlete of the Year at Deer Valley.
Next stop was USF, and what a career Joey had on the Hilltop. He was a .331 hitter in his final three seasons, and started all but one of the Dons' 174 games during that stretch. As a senior in 2008, Railey's second as the Dons' team captain, he led the team in hits, doubles and walks, and was second in RBIs. He was the West Coast Conference Defensive Player of the Year, first-team All-WCC and USF's team MVP. He won the school's Green and Gold Loyalty Award, which the USF athletic department gives to only one athlete per year.
In his junior year he was first on the team in runs scored, walks, steals and defensive assists. As a sophomore, his career-high batting average (.338) in college was second only to teammate Scott Cousins.
Joey was drafted by the Padres in the 21st round of the 2008 draft, and he had a nice year at Single-A Eugene in 2009, hitting .283. But he gave up playing after that and instead went into coaching at Stuart Hall, where he took over as the head coach in 2013. Railey's teams were 72-34-1 in his four seasons at the San Francisco private school. The Knights had a 10-0 Bay Counties League season in 2014 and reached the North Coast Section Division 5 semifinals, where they lost to Oakland's Head-Royce and eventual Chicago Cubs' infielder Nico Hoerner. Stuart Hall advanced to one other semifinal game and made the quarterfinals twice under Railey.