1984 AHS Football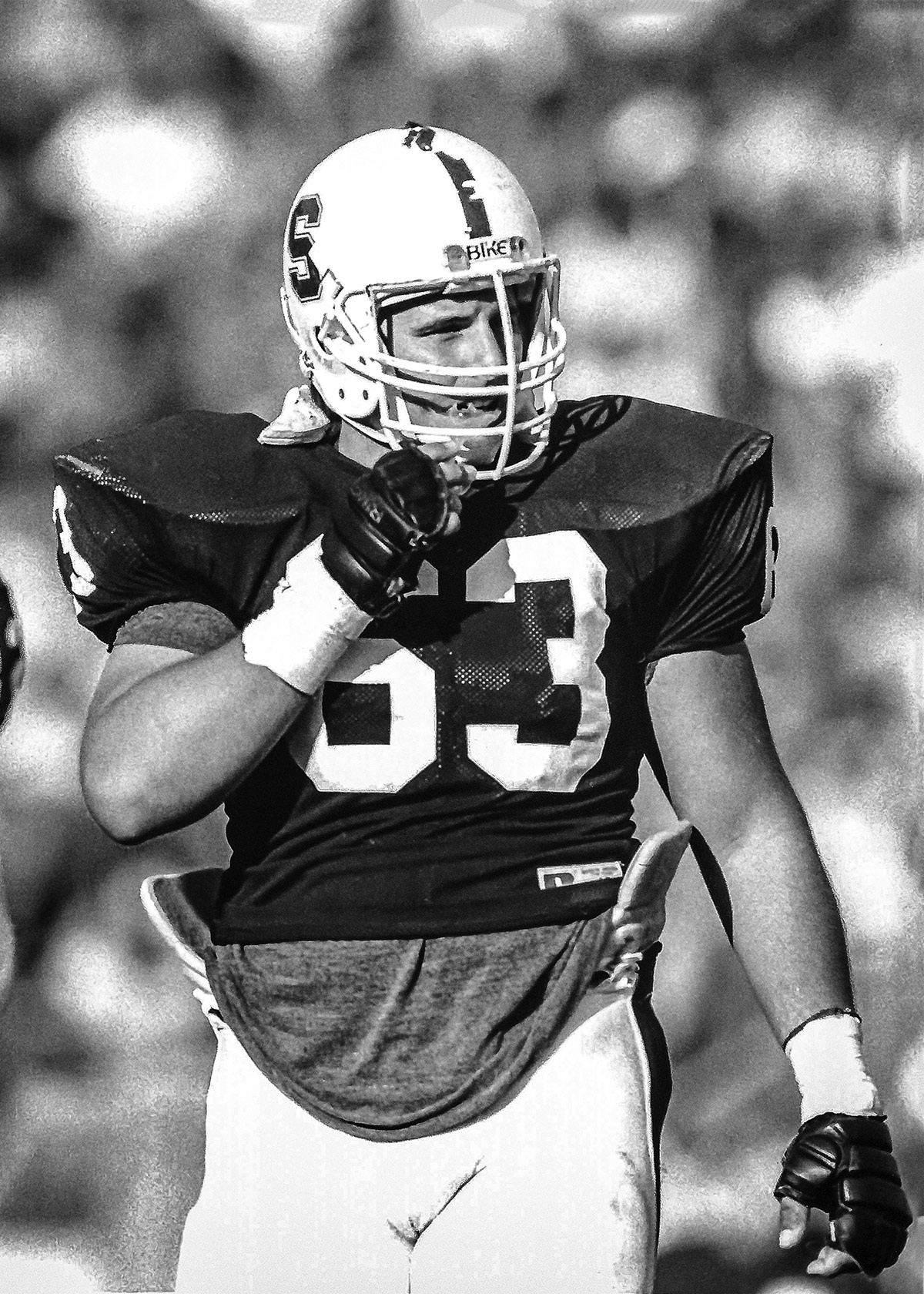 If you've ever watched the hit movie "The Blind Side" you will understand why the left tackle position in football is probably the most important on the offensive line. He protects the quarterback from being hit from his back side while dropping back to pass. This was Jon Summers' position as a two- year starter for Stanford University.
In 1983, Jon was the AHS Most Valuable Offensive Lineman on Antioch's championship football team. He earned a full-ride football scholarship to Stanford University based on outstanding performance on the field and in the classroom. Jon was named first team ALL-DVAL, 2nd Team All-East Bay and named to the prestigious Contra Costa Times "Cream of the Crop" which recognizes the best football players in the East Bay. As a senior he was honored with the Scholar-Athlete Award by the National Football Foundation and Hall of Fame and started in the Contra Costa vs Alameda County All-Star game after graduating.
Jon's head coach at AHS, Tim Galli, had this to say about him. "Between his junior and senior season, Jon made the decision that he was not going to be satisfied with just being a good football player, he wanted to be a great football player. His dedication in the weight room, often lifting twice a day, was remarkable. Jon became one of our team leaders and was an absolute pleasure to coach".
While at Stanford, Jon was named Offensive Player of the Game vs Oregon in 1987. Jon earned both his bachelor's and master's degrees from Stanford University while still playing.
After college, Jon joined AT&T, where he has worked for 33 years. He currently serves as their Senior Vice President and Chief Information Officer. He and his wife Kathleen have been married 29 years. They have two sons and reside in Dallas, Texas.