Softball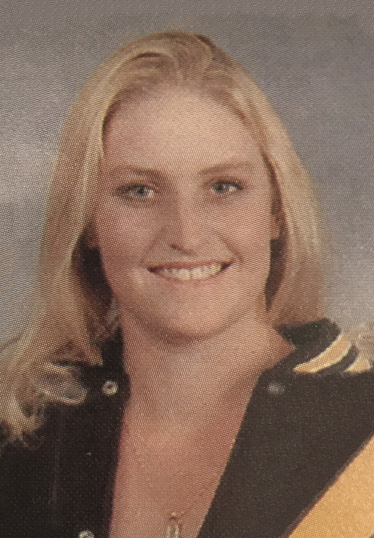 Antioch High School 2000 softball coach Vern Martin described his clutch player, Karly McCormack, as a coach's dream. "She was exceptional."
During her reign at Antioch High School Karly was a three-time varsity letter athlete, selected First Team All-Bay Valley Athletic League as a senior and Second Team All-BVAL as a junior. Playing at second, Karly's glove and bat were instrumental in the Lady Panthers BVAL championship drive and qualifying for North Coast Section in 1999.
Karly found a home at second base. "She was tall which was unusual for that position, but she was able to cover the entire side of the infield," Martin said. "She had no errors and was a solid player. She fit into the Antioch tradition of softball."
Karly, along with Roni Rodriquez, was one of the best 3-4 batters Martin has coached. "Opposing teams worried about them," he said. "They were never an easy out."
In Karly's junior year, Antioch went to the North Coast Sectional after winning the BVAL championship with a 1-0 win over Carondelet High School. "They were sandlot kids, played every day and came together. It was awesome," Martin added about his team. "Karly always put the team first. She would sacrifice to get a runner to advance."
After scooping up Antioch High's Class of 2000 Female Athlete of the Year honors, Karly enrolled at Central Michigan University (CMU). With Karly in the line-up, the Chippewas won the Mid-American Conference Division (MAC) in her sophomore year in 2002. She started in 43 of the 45 games at first base and hit .316 with CMU setting a MAC conference record going 23-1 in division play. At the post season MAC Tourney, Karly dominated opposition pitching by driving in 13 runs and batting .500, garnering her the tournament's Co-MVP honors. Winning the tournament trophy a fourth consecutive year, the Chippewas qualified for an automatic berth to the NCAA Division I Softball Championship. CMU was eliminated by 6th nationally rank Washington in their third game of the tournament. In Karly's junior year, she had a .977 fielding percentage and a .303 average at the plate with 18 RBI's.
Karly transferred to Indiana University for her senior year, played in 62 games, and batted .295 with 31 RBI's for the Hoosiers.
After her graduation from IU in 2004, Karly continue in softball but now as a coach. She was an assistant softball coach for the University of Indianapolis Greyhounds from 2006 to 2009 and coached on the 2010 Dutch National Softball Team.
Currently, Karly lives and works in Nevada.