Wrestling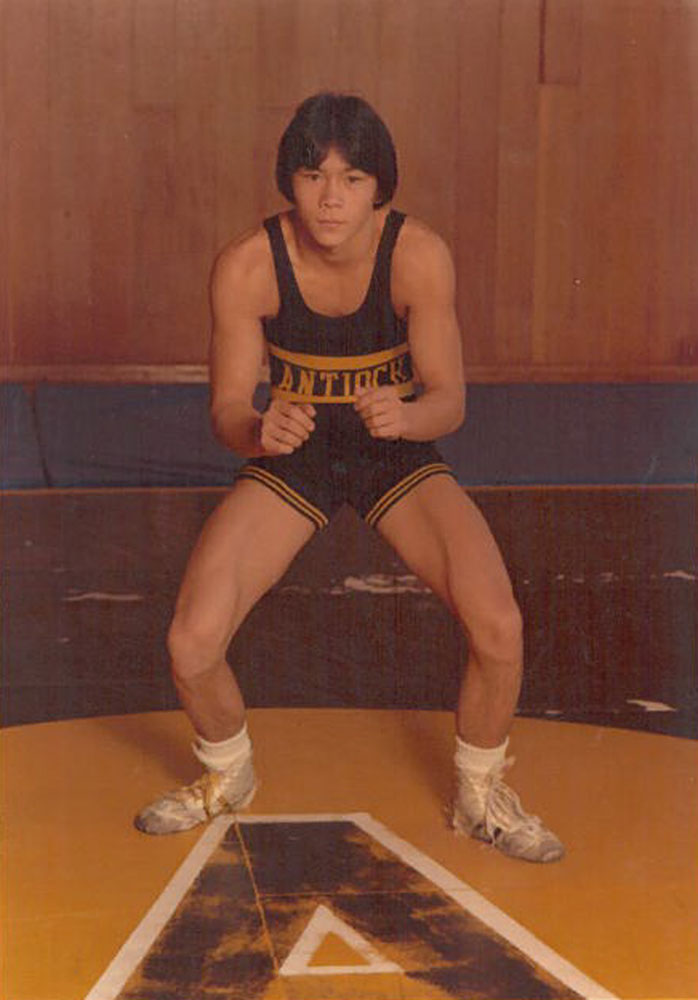 Ken "Kenny" Maghuyop started his wrestling career at Antioch High when he was in the 8th grade practicing with the varsity 98 lb. wrestler. He continued with a JV league championship as a 9th grader. Upon enrollment at AHS he quickly burst on the scene by winning the championship at the San Ramon Tournament. He followed that up with a second place finish at the Diablo Valley Athletic League Championships.
Maghuyop followed up with an outstanding campaign in 1981 as a junior where he won the very tough Vacaville Tournament and again advanced to the championship match of the Diablo Valley Athletic League Championships where he finished second.
All that was a prelude to a fabulous senior season. Kenny pinned every DVAL wrestler in his weight class at least once on his way to a spectacular 29-3 season record. He was the tournament champion at both the Alhambra and Roseville Tournaments. Kenny again advanced to the championship match at the Diablo Valley Athletic League Championships, this time he walked away as a league champion. Maghuyop advanced to the North Coast Section Championships where he wrestled fabulously throughout the tournament and was crowned NCS Champion. He was the first Antioch High wrestler to win a NCS title since Pat Zech (ASL Hall of Famer, 2009) did so in 1974. Ken advanced to the California Interscholastic Federation State Meet where he performed well before being eliminated before the medal rounds. He teamed with fellow 1982 graduate and ASL Hall of Famer Shannon Felix (2017). Ken was named his team's Most Valuable Wrestler in 1982 and ended his career with a superlative 88-13 record.
Maghuyop lives in East County and has five children; Morgan, Kaitlin, Cody, Kennah and Kendall. He is currently the CEO of Brentwood-based Pacific World Marketing, LLC.