Wrestling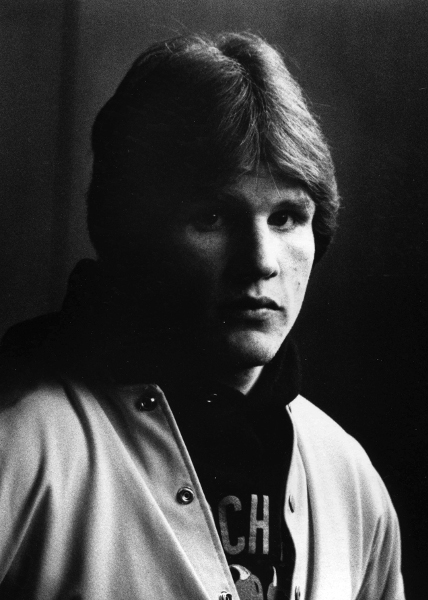 Antioch High School 1983
He was known affectionately by teammates and fearfully by opponents as "The Mauler." By the end of his two-year wrestling career, he was better known as the first ever Antioch High School grappler to place at the State meet.
The 1983 graduate placed fourth his senior season in the 148-pound division at the State meet held at Selland Arena in Fresno.
As a sophomore, Walker went 18-2 en route to a junior varsity title. Antioch coach Steve Sanchez said of him heading into his junior campaign: "Pound for pound, he's one of the strongest wrestlers on the team. He is also very aggressive."
That's largely why he earned his nickname along with toying with lesser opponents to get in the work. He could have recorded many more pins, but he enjoyed the process.
"When a guy gets pinned, he can walk away and say it's a fluke," assistant Antioch coach Frank Orlando said. "But they can't say that after they get done wrestling Walker."
Said Sanchez: "He is a mauler. He's an ornery kid when he's out there."
His skill and nature paved the way to a Diablo Valley Athletic League varsity title as a junior and third in the 140-pound division at North Coast Section.
Walker was the first Antioch junior to reach state the State meet since 1973 and after clinching third at NCS, he stood in the center of the mat and raised his arms. "I've never shown that much emotion after a match," Walker told the Antioch Ledger "I can't believe I'm going to state. This is the best moment of my wrestling career."
But Walker was just getting started.
His senior year was even better. He led the Panthers to second place at the Peninsula Christmas Wrest Tournament at South San Francisco High School by winning four straight matches, including 11-9 in the finals to improve to 13-0 on the season.
He helped the Panthers open Diablo Valley Athletic League play with a 33-18 win over College Park. Walker pinned David Williams 30 seconds into the third round after piling up a 17-1 lead. It was his 17th straight win to start the year, 10 by pins.
Walker went on to not only win the DVAL title, but the league's MVP Martin Olivera Award. He then took fourth at State and finished his illustrious prep career with an 81-14 record.
After Walker's prep success he received a full ride scholarship to San Jose State, where he won the PCAA championship in 1984-85. That qualified him for the NCAA tournament.
One of his college highlights was taking first place in the 158-pound division at the Beehive Tournament on the campus of Utah State. Walker beat Lonnie Currier, the nation's No. 17th-ranked wrestler, in the semifinals before beating Boise State's K.C. Lane in the finals 9-3.
"Kraig was only predicted to finish in fourth place," San Jose State coach Dale Kestel told SJSU Daily staff writer Marty Picone that week. "But he looked very steady and aggressive and didn't seem to be bothered by the high elevation."
Walker always seemed to rise past expectation.