2007 DVHS Track & Field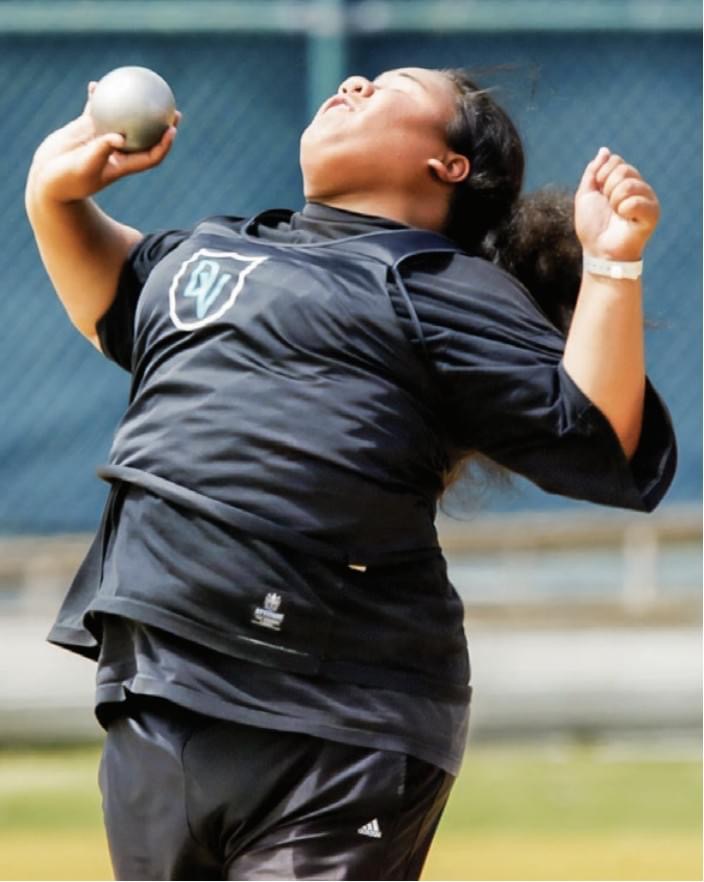 It didn't take long for Lisa Ma'ake to stand out as Deer Valley High School's top shot putter. As a ninth-grader she would finish 1st in the North Coast Section Tri-Valley Championships and would go on to qualify for the California State Track & Field Championship, her first of 4 consecutive trips to the CIF State Meet. Her top performance at State would see her finish in 8th place as a sophomore with a throw of 39' 11 ½'.
Along the way to the CIF Championships she would become a three time 1st team All- BVAL winner in the shot and two time winner in the discus. In addition to her 1st place at the NCS Tri-Valley Championships she would also claim the title in the same meet the next 2 years in both the shot put and discus. At the North Coast Section Meet of Champions shot put final she would finish in the top 4 each year. Her 2nd place finish as a senior with a throw of 40' 10 1/2" and a 4th place discus throw of 121' ½" would earn her a trip to the top high school track and field meet in California in both events.
Beyond her individual achievements Lisa would be honored as the BVAL Field Event Athlete of the Year after her junior season. As a senior she would be recognized by the Contra Costa Times as one of the Top 50 Female Athletes in the East Bay.
After high school Lisa would enroll at Fresno State University where as a freshman she would set a personal best of 43' 0" at the prestigious Brutus Hamilton Invitational held at the University of California, Berkeley. She would also have the opportunity to complete internationally finishing 3rd at the Ponce Segunda Classificatoria in Ponce, Puerto Rico.
Click on photo to enlarge.