1991 AHS All-Around Female Athlete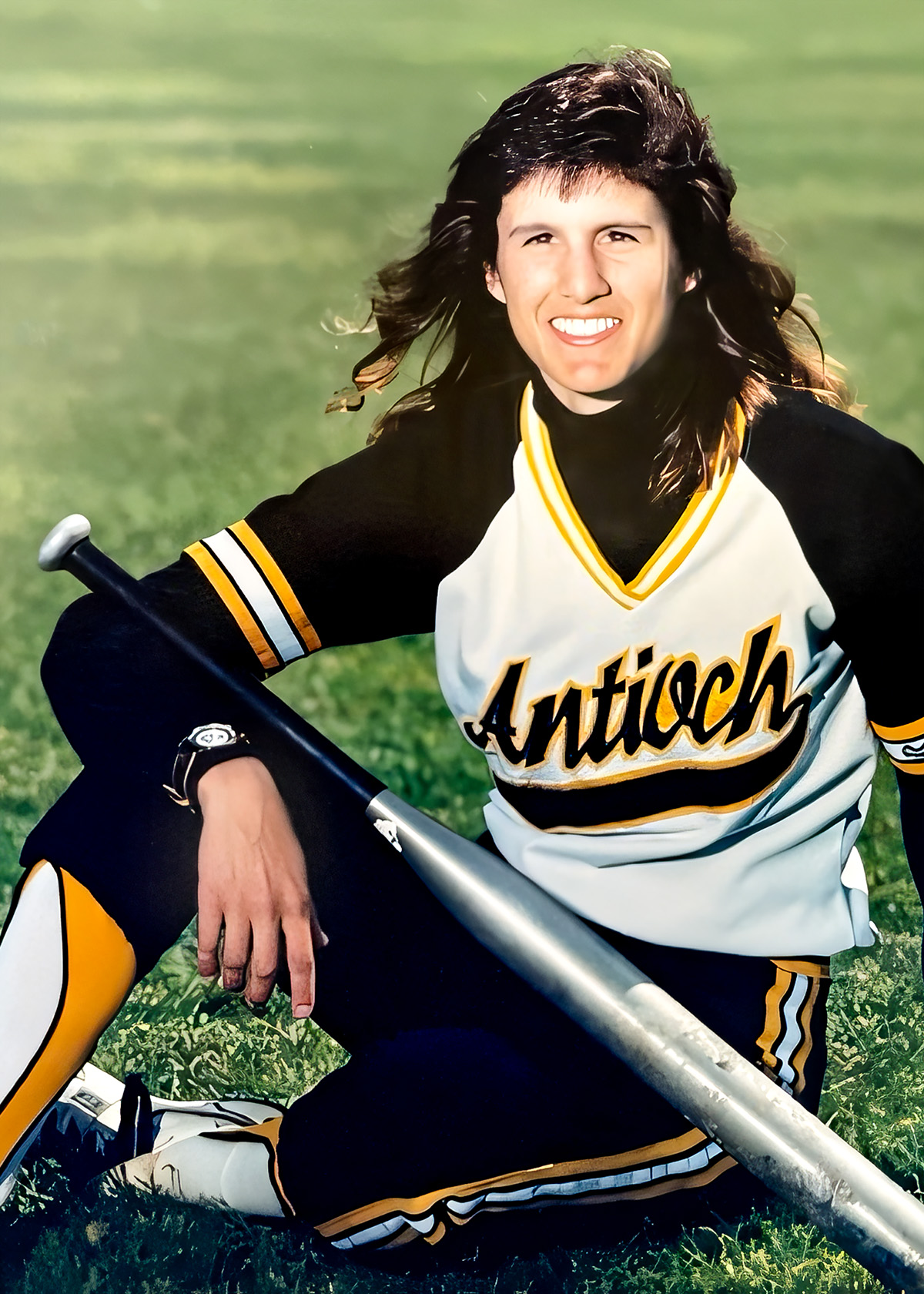 "Lynn has always been involved in sports" said Lorraine Lohmeier, Lynn's mother. Lynn earned 8 varsity letters at Antioch High School, three each in soccer and softball and two in volleyball. She received her first varsity soccer letter playing for Antioch High as a freshman while still a student at Park Junior High. Lynn was All-BVAL in soccer 3 times, and softball twice. An injury in Lynn's junior year stopped her from being the first Antioch High student/athlete to earn 4 varsity letters in girls' soccer. In Softball she was named the Queen of the Mountain Tournament's top defensive player. She was athlete of the week for the Contra Costa Times, chosen AHS softball team MVP and was named to the All-East Bay Softball team.
To add to her accomplishments, she was named to the 1991 Contra Costa Times All-Star Team after breaking Antioch High School records for bunting and stealing. She also set AHS records that season batting .571 with 28 runs scored, 32 stolen bases with 30 in a row. Her 28 hits were all singles.
Lynn then took her softball talents to Merced Junior College starting at shortstop and second base becoming 1st Team All-Camino Norte Conference. She had the talent of throwing right-hand and batting left-handed and used her speed on the bases to help lead Merced to the Northern California Regional Softball playoffs.
East County had a number of softball players in Division-1 at the college level in the 1990's including Lynn at Sacramento State. In 1995 the Sac State softball team made it to the NCAA Collegiate Women's Division I Softball championships. Additionally, Lynn received the Golden Key award from the National Honor Society in recognition of her outstanding scholastic achievement and excellence. She was also named to the Western Athletic Conference All-Academic team.