2002 DVHS Wrestling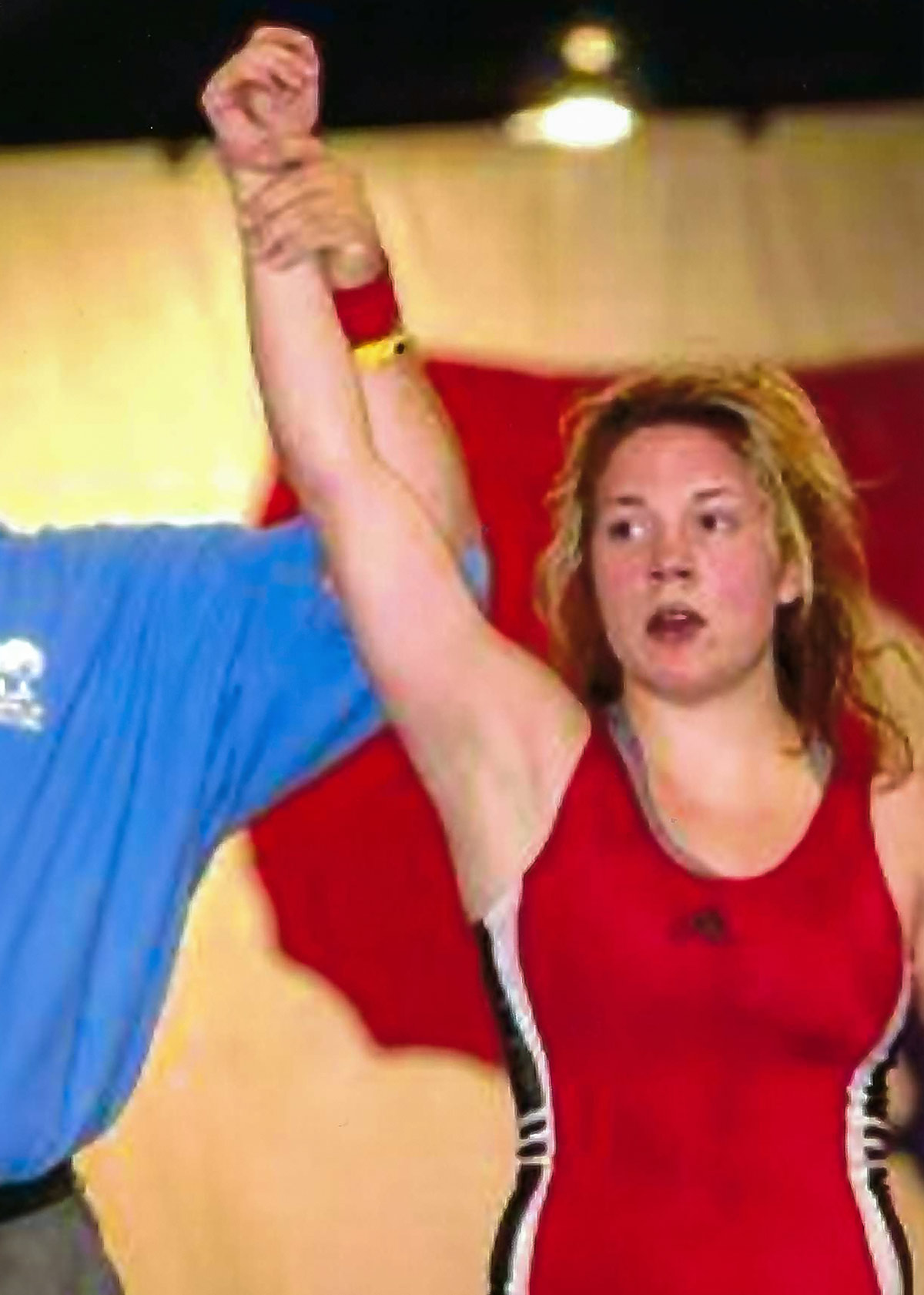 As a Deer Valley High School freshman, Malinda Ripley wanted to do something more physical than play softball, like her friends so she did the most obvious thing and chose wrestling. Strange, since there was no girls' high school wrestling program.
When she showed up for practice at 95 pounds soaking wet her coach Casey Rhyan was quoted as saying "She wanted to wrestle so I just gave her the workout and I didn't expect that she would keep showing up". Showing up she did and that perseverance, competing against boys would help her achieve results that she never dreamed of. Malinda credits Coach Rhyan with teaching her discipline, focus and commitment to her craft.
All of the hard work would start paying off her sophomore year in the unofficial State championships in Vallejo where she would finally compete against other girls and win her first State Title. That year she would also become USA Wrestling's FILA Cadet Champion at 110 pounds.
As a junior she won her 2nd State title and also receive 2nd Team All-American honors by The Mat.com
As a senior she won her 3rd State Title and the USA Wrestling Junior National Title at 110#. She was also recognized by the CIF as a California National Champion.
After graduation Malinda would go on to win the 2003 and 2004 U.S. Senior National Freestyle titles at 121# and in 2004 she qualified for the Olympic Team Trials.
Today, Malinda is the Head Women's Wrestling Coach at Albany High School and for the last 10 years she has been the Director/Coach/Team Leader for California USA Wrestling. Her California teams have captured 28 National Team titles. Her continuing goal is to develop strong, motivated, disciplined and confident young women through the sport of wrestling.