1992 AHS Baseball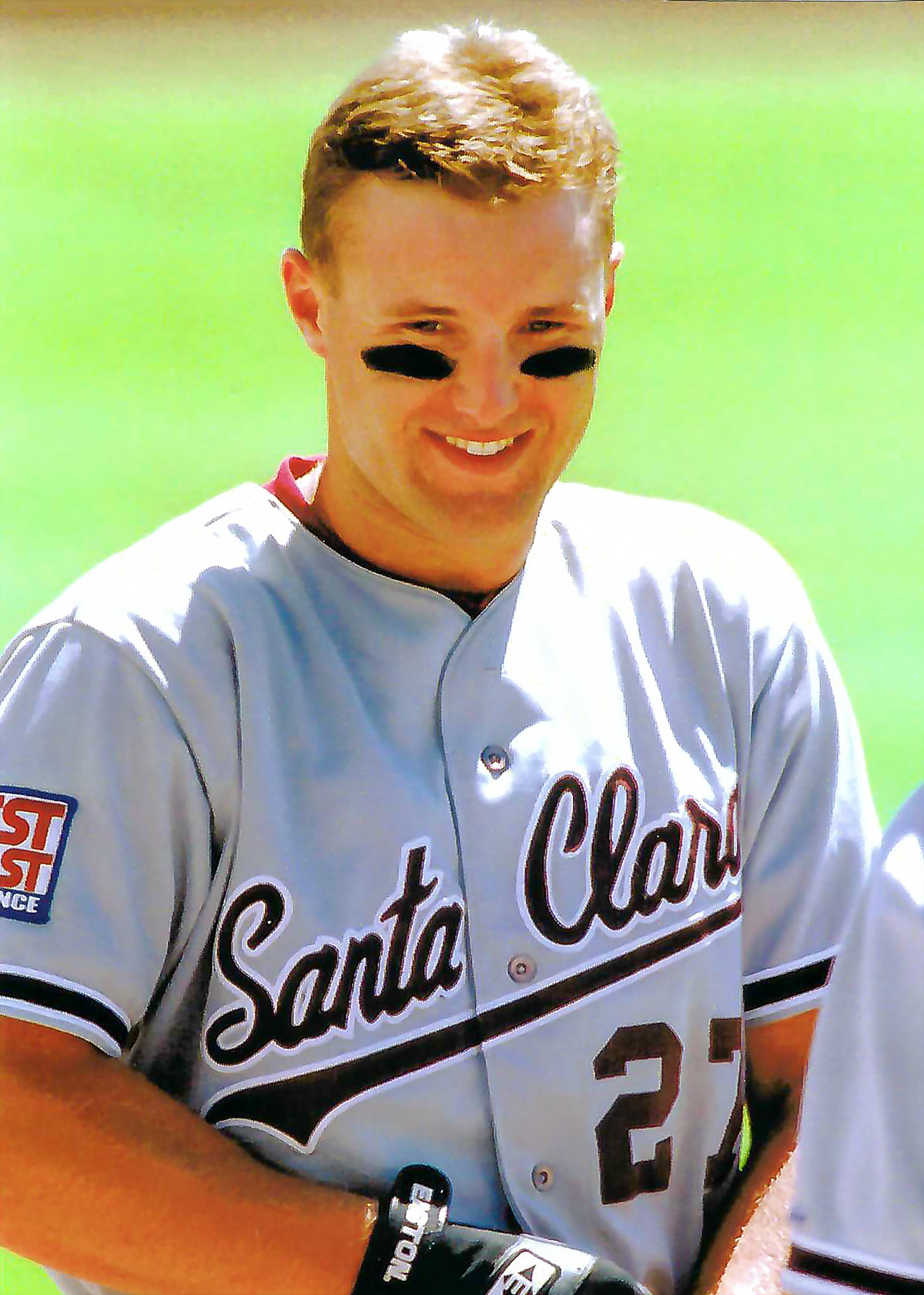 It is hard to remember when Mason Hibbard was not actively playing one sport or another. From an early age you would find him either in the pool, on the baseball diamond, the basketball court or the ski slopes. To say that being involved in sports was paramount to the Hibbard family would be an understatement. It was a way of life and what one was expected to do growing up.
While Mason is being inducted in the sport of baseball, he truly was a multi-sport athlete at Antioch High which recognized him as Antioch High School Senior Athlete of the Year for his exploits on the diamond as well as the hardwood.
In the era of single sport athletes Mason was the exception. As a junior he was 2nd Team All-league in baseball and 1st Team All-League and 1st Team All-East Bay in baseball his senior year. He was also 1st Team All-League in basketball both his junior and senior seasons and was Antioch High School's Most Valuable player in both sports. In addition, the Oakland Tribune recognized him as one of Bay Area's 1992 Spring Athletes of the Year in baseball.
When it was time to decide on where to go to college and what sport to play, Mason chose the Santa Clara University where he was a baseball walk-on his freshman year. He would go on to become a 3 year letterman for the Bronco's. His hard work and performance on the field would earn him a baseball scholarship his senior year. Mason was truly a player who would "take one for the team". That is exemplified in the Bronco baseball record book where he is still #8 all-time in being hit by a pitch which happened 28 times during his career and #3 all-time with 21 his senior season.
Click on photo to enlarge.