Track and Field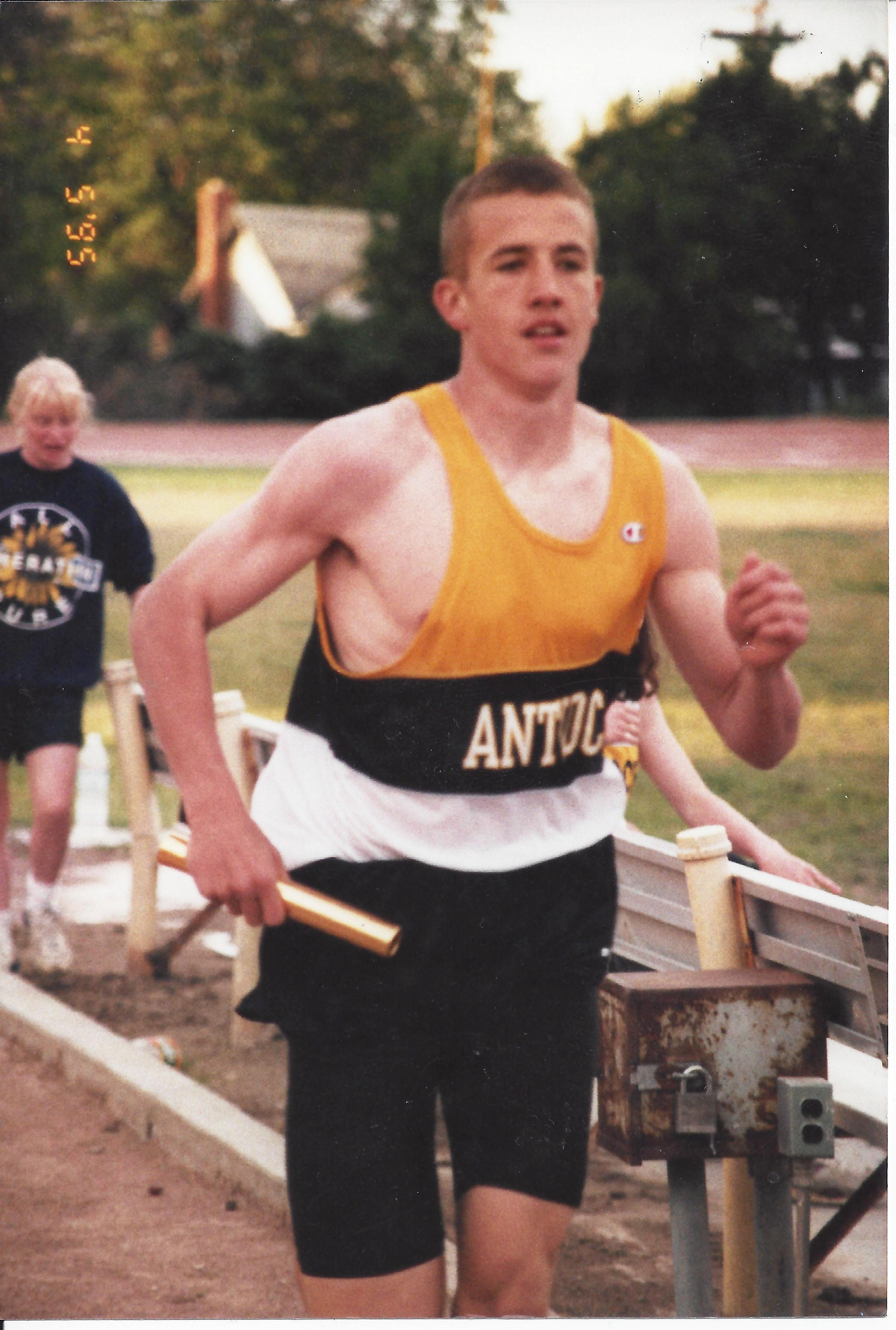 Antioch High School 1996
After Matt Hurd qualified for the CIF State track championship meet in the high jump as a sophomore in 1994, an Antioch Ledger columnist called Hurd a name to watch for in the future. How right that was. Two years later, Hurd won the Bay Valley Athletic League, North Coast Section and NCS Meet of Champions titles and placed fourth in the CIF State championships in the high jump. His mark of 6 feet, 8 inches – which he cleared in his final five meets that year — still stands as the school record.
During his spectacular senior season, Hurd set a meet record in winning the Top 8 Invitational at James Logan High, one of Northern California's most prestigious high school track meets.
That wasn't the only reason Hurd was named Antioch High School's Male Athlete of the Year. Matt was the BVAL scoring champion in basketball, averaging 20.8 points a game, and still holds the school's single-game scoring record, 43 points against Berkeley – one of only three Panthers to top the 40-point mark in a game.
Hurd, who was selected as one of the Contra Costa Times' Top 50 male athletes for 1995-96, became the first Antioch track athlete since 2013 Sports Legends Hall of Fame inductee Joe Bonnano in 1964 to earn an athletic scholarship, to Cal Poly-San Luis Obispo. As a freshman for the Mustangs in 1997, he cleared 6-10.75 twice that season, winning the Big West Conference title with that mark. He reached a career mark of 6-11.5 as a senior in 2001.
Matt is just part of a family rich in athletic accomplishment and heritage. His brother, Chris, was a two-sport standout at Deer Valley, and their father, Mike, is a longtime coach and member of the Antioch Sports Legends Hall of Fame Class of 2011.